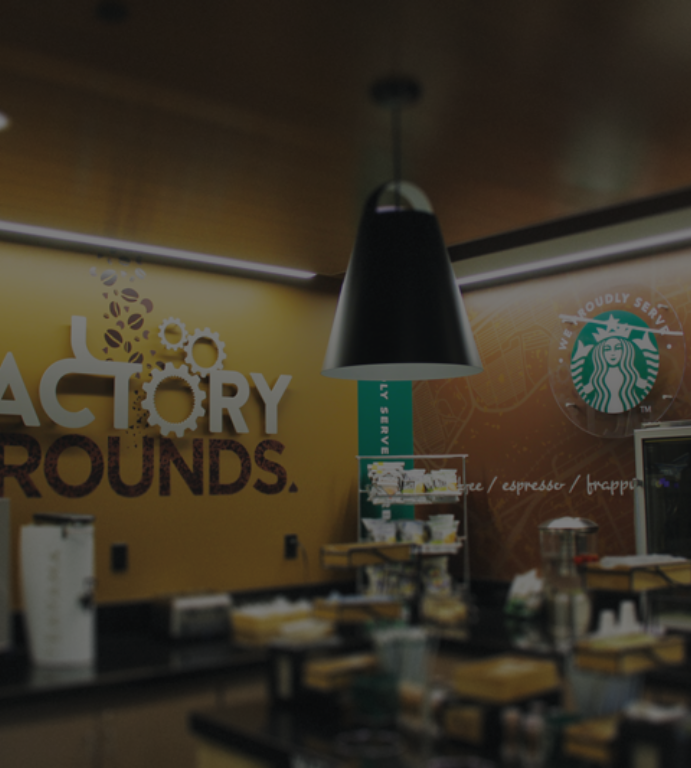 By ygsadmin | July 2, 2019
To provide Hershey's internal staff with a cool, rejuvenating coffee bar, we designed, produced, and installed the interior of the new Factory Grounds café. YGS also created collateral to support the café's launch and upcoming events.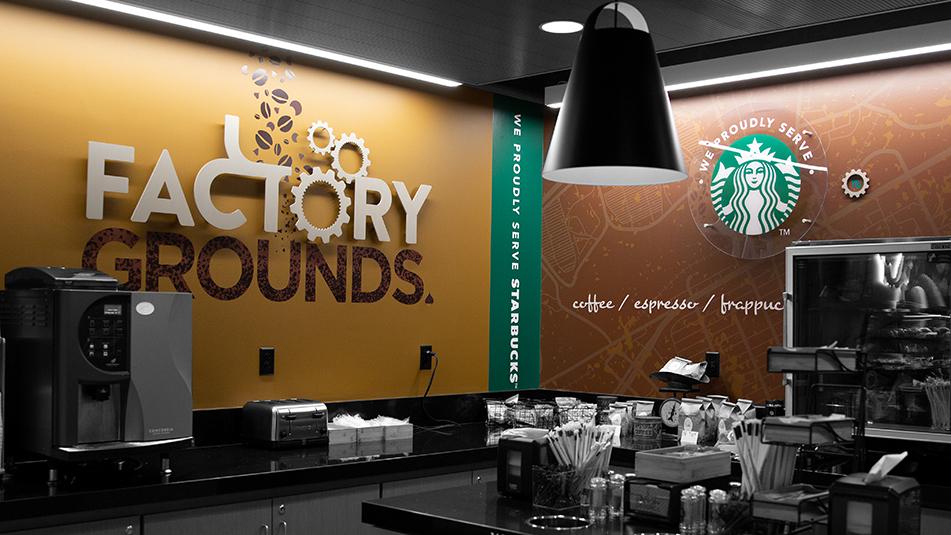 Challenge
Hershey was looking to open an internal café for its employees, with a branded look and feel while aligning with the Starbucks brand. The chocolatemaker came to YGS to design, produce, and install interior wall graphics, as well as branded collateral to promote the café's launch and subsequent events. That collateral included tabletop boxes, menus, and promotional postcards.
Results
YGS design experts pulled together branded eye-catching wall graphics that now line the store. Our specialty graphics team not only ensured perfect printing of the graphics, but also completed the install themselves. Promotional collateral then came together flawlessly through design focused on the café's identity, with a little help from the content team, who was able to step in with some wordsmithing.