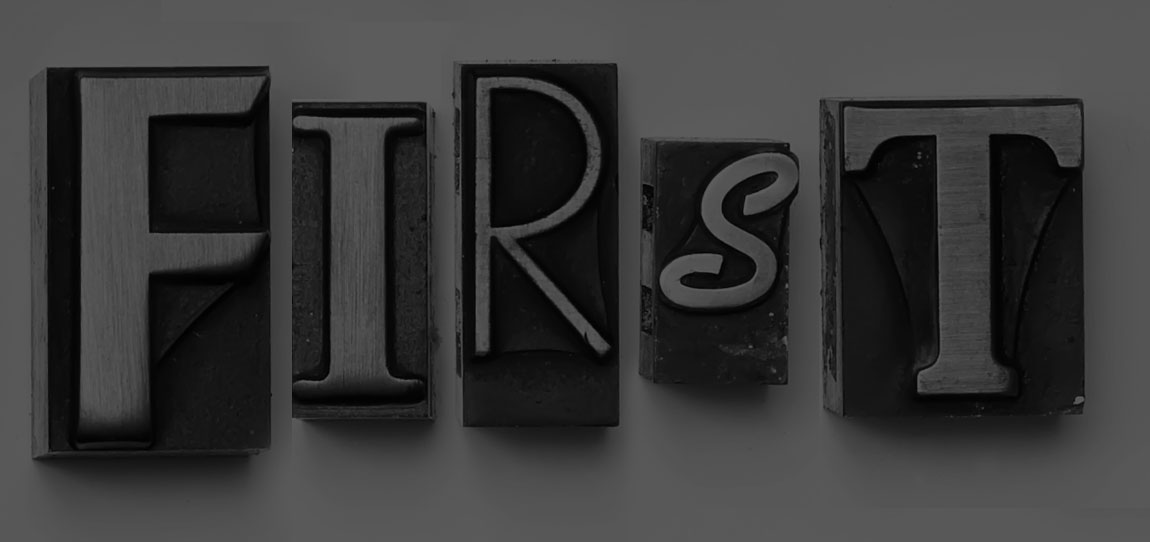 By Craig Lauer | September 13, 2019
Recently, we launched our FIRST Values Award program, which recognizes up to one recipient each quarter for their outstanding contributions to the YGS culture of flexibility, integrity, responsibility, service, and trust. More than just words, our FIRST Values inform our choices, both internally and with our clients. We live them every day in everything we do.
To nominate a peer, a YGS associate is asked to write a letter on behalf of another employee who represents these values. To show how important the program is to the organization, the recipient receives $500 and other benefits, along with the pride of knowing they are helping to champion a culture that benefits us all.
To kick off the program, we wrote a sample letter for associates, to guide them in writing their own letter on behalf of a colleague they feel is deserving of the award. We wrote the sample letter nominating CEO Jim Kell. He didn't ask us to do write this letter, but we knew that it would be an easy letter to write, as our FIRST Values were developed by Jim, and Jim lives them in everything he does.
Here is the letter, to give you some insights into our FIRST Values Award program, and to share just a small glimpse of Jim Kell, CEO.
---
Dear FIRST Values Award Selection Committee,
I am writing to nominate Jim Kell to receive the FIRST Values Award. In his role as CEO, Jim recognizes the importance of staying committed to our FIRST Values and exemplifies them in everything he does. This nomination letter outlines just some of Jim's attributes that demonstrate his deep commitment to our FIRST Values.
Flexibility
We are flexible and accountable in the face of inevitable change.
We are innovative in accommodating everyone's needs.
In 2002, Jim's pioneering nature led him to purchase YGS and begin transforming the organization from a small print operation to a highly regarded commercial printing, marketing, and communication business partner. Jim's willingness to take this risk not only provides a livelihood for all YGS team members, but offers us all an opportunity to learn and grow professionally and to contribute to our local community.
Shortly after purchasing YGS, Jim established the foundation for the company's identity by creating the FIRST Values. Our FIRST Values—fundamentally important to Jim—originated from many of the principles Jim learned from his parents and others along the way who have guided his life. Although Jim regularly looks to the future and challenges business norms, these values ensure that he never sacrifices his integrity or dismisses his responsibilities for profit or other gains.
Integrity
We are honest, straightforward, and respectful of our customers' needs, suggestions, and expectations.
We are responsible for our own actions.
Jim stands up in front of the company and shares both his aspirations and his disappointments. He is honest with associates about the course of the company, good or bad.
Jim has remained committed to our FIRST Values by assessing and understanding the competitive market, anticipating economic challenges, leveraging predictive analytics, and monitoring dashboard measures to right the business. Doing so proactively has allowed us to remain strong.
Service
We deliver excellence backed by sound business judgment.
We lead through competence, creativity, and teamwork.
We aid in community service outreach.
Jim fosters an environment that focuses on the needs of clients as well as YGS associates. He has encouraged programs and offerings that support the clients and their business challenges. He also champions the development and implementation of benefit programs that target the needs of our associates and their families, help to improve the quality of the work environment, and encourage deeper engagement. In addition, Jim personally participates in local community events, provides service and support for nonprofits, and contributes to local causes.
Trust
We have confidence and trust in each other's capabilities and intentions.
We do what we say we will do.
When asked, a group of longtime YGS associates described the culture of YGS as agile, innovative, authentic, risk tolerant, collaborative, generous, caring, committed, and safe. It was no surprise that when asked to describe Jim's behaviors, many of these same descriptors were used. Additionally, they said that in his actions each day, we all can see examples of Jim's respect for the team, his open-mindedness, his creativity, and his flexibility.
Jim continuously strengthens the entire YGS team by encouraging collaboration, innovation, and creativity across the organization. By leveraging the talent and knowledge of our associates and our technology, YGS continues to take on new challenges, do the unexpected, land new business, and deliver results. These successes would not be possible without Jim.
With profound appreciation of all that he does, I nominate Jim Kell to receive our FIRST Values Award.
Sincerely,
Yvonne DeSalle, VP, Associate Engagement & Talent Development