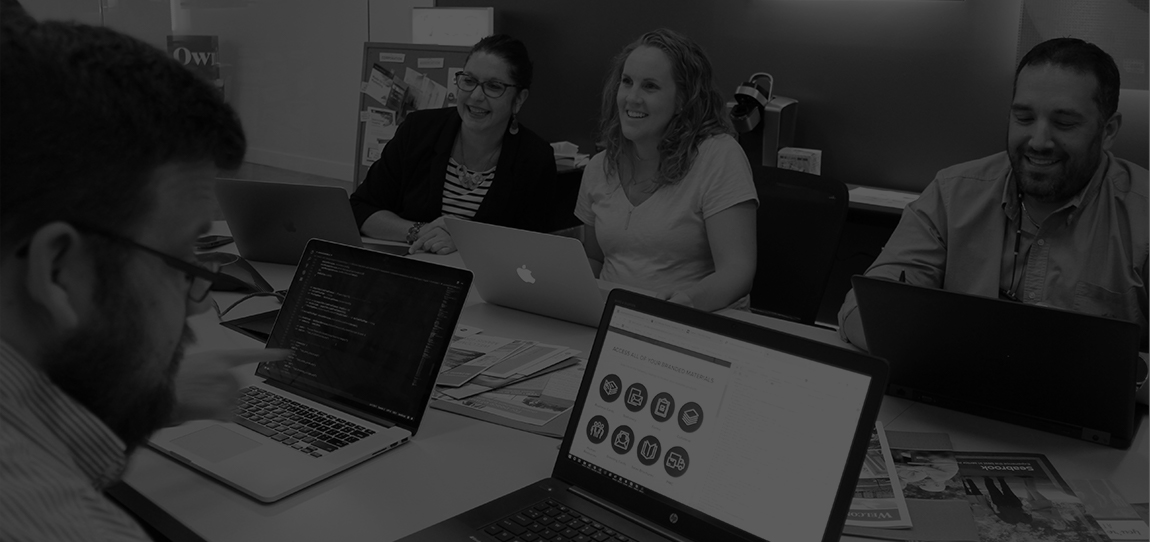 By Craig Lauer | November 1, 2019
Erickson Living, a network of communities serving 25,000 members of the senior population in 11 states for more than 35 years, has partnered with YGS for its printing needs for several years. As the senior living market grew, so did Erickson's desire to empower its community marketers to make their own materials—ones that would be seamlessly customizable yet always on brand. Through a lot of careful planning, hard work, and ingenuity, YGS became the vendor partner that made that wish a reality.
YGS Web Design Services Provide New Possibilities
After listening to Erickson and getting a clear idea of its vision for growth, YGS soon realized that a virtual storefront would be the solution Erickson was looking for. The YGS team used the knowledge gained from delivering a similar solution for another client to inform a path forward for Erickson.
"This was by far the biggest site we've ever done," says Amy LaPorte, PMO director. "Another storefront we do currently has maybe 500 products, but we didn't start off with that many. The Erickson storefront launched with about 900 products, and more get added daily. As you can imagine, the complexity of the site was tremendous."
YGS Is Never Afraid to Take on New Challenges
To begin this ambitious undertaking, YGS worked to ensure a smooth transition for existing users from their original storefront to the new one provided by YGS. Erickson required a personalized experience for each user, clear navigation and robust search capabilities, seamless integration with fulfillment and production teams, and several quality-assurance measures before the site was to go live.
"We were and continue to be in constant communication with the client to ensure their needs are being met," says Charity Fox, account manager. "Erickson has a high standard for quality, and YGS has to work together diligently to meet that standard."
LaPorte echoes this sentiment. "Technology worked very collaboratively with account management, design, prepress, estimating, and fulfillment. We really worked as a team to bring this product to fruition," she says.
Part of that team effort included the visual design of all items, starting with two overall concepts that evolved into much more: all site pages, the user interface, all icons, and more than 1,500 product thumbnails. "When technology and design collaborate," says creative director Serena Spiezio, "the end product becomes a more refined, navigable site that effectively extends the client's brand."
Erickson's New Storefront Is Convenient for Users
With the virtual storefront now live, the client could not be more pleased with the result. Tim Eller at Erickson says, "The site is going viral. Word is spreading, and we continue to field daily calls from individuals and business lines requesting access. As a national company, we've been able to better enable users through direct access to the branded materials they need, in a more modern and streamlined fashion, all without sacrifice to our high-quality standards. This site will prove critical as we grow and continue finding new ways to leverage its potential."
A Lasting Partnership
That's not to suggest that YGS's involvement with Erickson is over—far from it. The foundation of trust and proof of capabilities has earned YGS more projects for this client, including a rebranding initiative to be completed by summer 2020. There is tremendous potential to grow the relationship and expand the offerings provided to Erickson.
"This is the model of an ideal YGS client," says Jack Davidson, executive vice president. "Our consistent and stellar performance on the print side led us to even more opportunities to expand our reach and grow with this client. Erickson has come to rely on us for strategic forward thinking and guidance; we're a true extension of their marketing team and a valued partner."