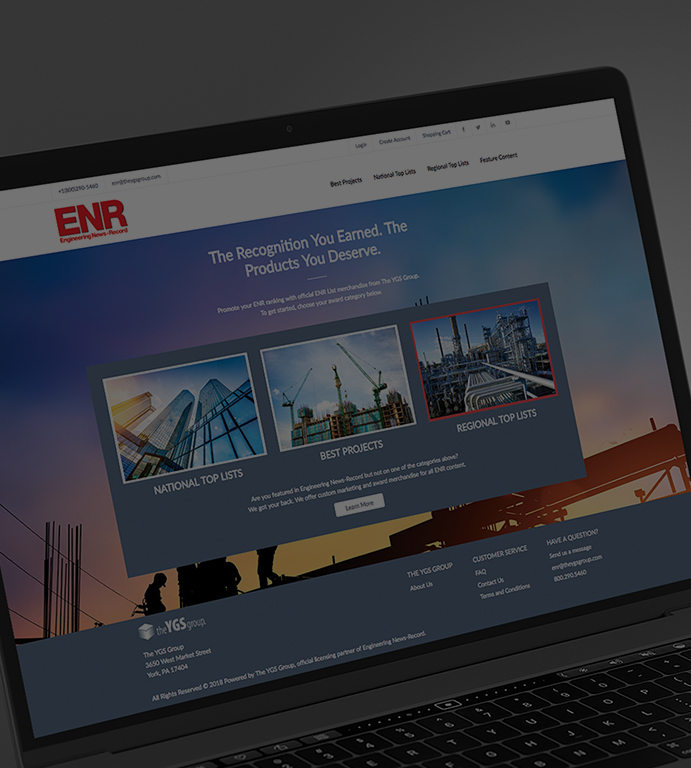 By ygsadmin | April 28, 2020
ENR's top lists, such as the Best Projects Awards and Top 500 Design Firms, are the most notable in engineering, and our job is to help them drive revenue. Beyond generating new revenue, we developed a custom online storefront for ENR that offers logo licensing, awards, reprints, eprints, and signage.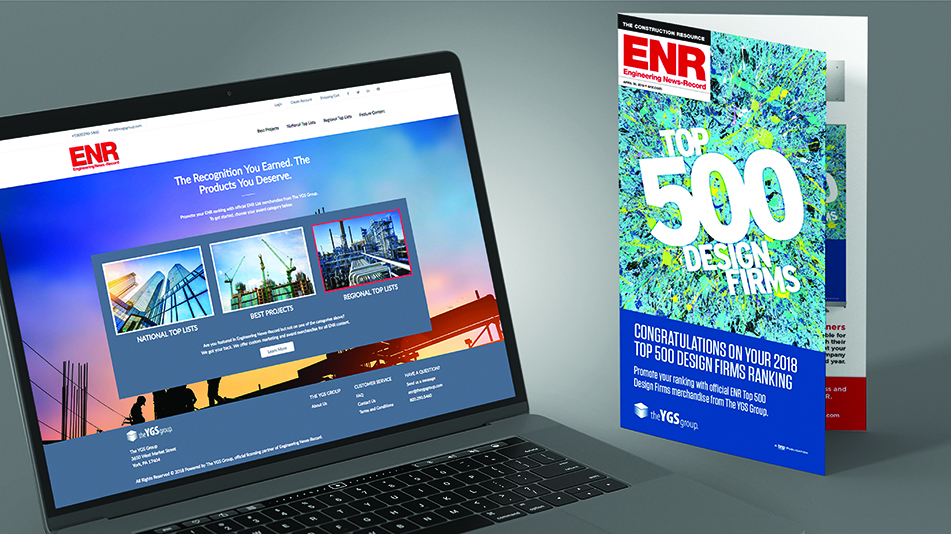 Challenge
ENR wanted to increase its content sales and licensing revenue but it was also not leveraging all of its award and list content. By providing the award logo free for the Best Projects Award lists as well as giving out plaque awards at all award events, ENR was missing out on a way to capitalize on those valuable items.
Results
YGS developed a custom award-licensing program to overcome the challenge of charging for a product that was previously given away for free. This program included an ecommerce tool created and hosted by YGS, as well as a coordinated delivery and a follow-up sales approach for award plaques. YGS's multichannel marketing strategies rounded out support for the program. ENR saw a huge boost in revenue, and through a growing relationship with YGS, ENR now also increased revenue for its Top 500 Design Firms program.
29% Increase
Growth in sales increased by 29% in the first year for an established Best Projects Award program
33% Increase
YGS showed an additional 33% increase in the second year