Publication Promotion Videos Can Boost Readership and Nondues Revenue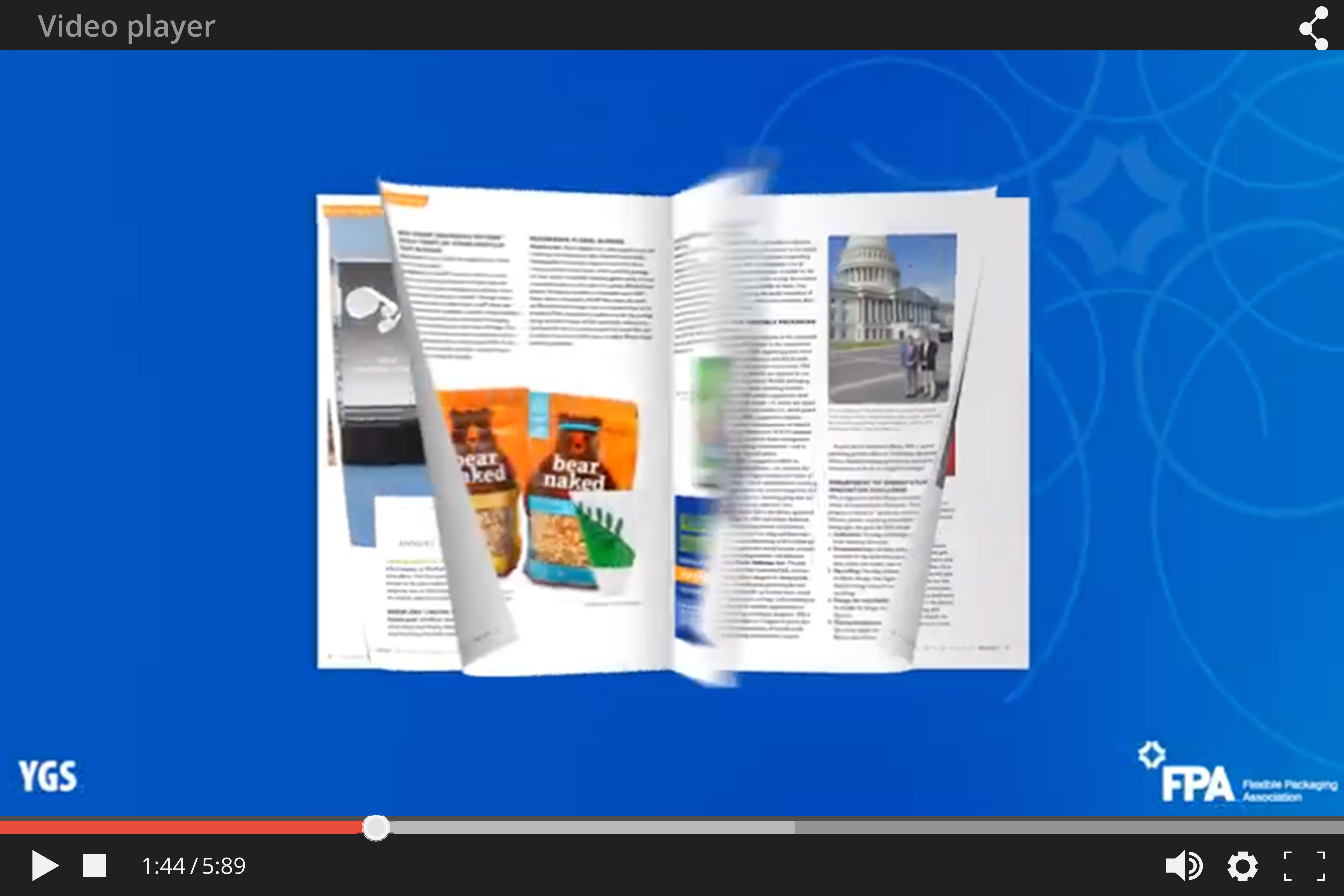 By Craig Lauer | May 26, 2020
"By 2022, online videos will make up more than 82% of all consumer internet traffic—15 times higher than it was in 2017."

—Cisco
"72% of customers would rather learn about a product or service by way of video."

—HubSpot
Publication promotion videos are the perfect opportunity to capitalize on already compelling magazine content to deliver a brand-new experience to existing readers, while casting a wider net to gain new ones. In addition, there are many sponsorship and advertising opportunities that can be included to not only offset the costs, but to also generate revenue.
A publication promotion video offers a look into the upcoming issue—including a guided tour through feature articles and departments with voiceover narration and on-screen text—and can promote special features of the digital edition or publication microsite.
Want to See a Sample?
We recently created a publication promotion video for the Flexible Packaging Association to announce the launch of their premier issue of FlexPack VOICE™. The video was featured in an eblast sent out three days prior to the release of the print and digital edition.
Some of the Benefits
Brings the value of the magazine to life through customizable animation
Can direct viewers to other association content that complements the print magazine, including the digital edition, association website, blog posts, social media, and publication microsite
Promotes different sections of the magazine so readers know all the information they are receiving
Made easily sharable so existing readers can pass along to colleagues and other potential new readers
Shows advertisers the context in which their ads will appear and the power of advertising in the publication
Creates multiple new advertising opportunities in the video itself and in the video distribution email
How to Get Started
We recommend the creation of a 60–90-second video to promote each issue of your magazine. It could be featured in eblasts, on social media, in newsletters, and could also appear right on your website or the publication microsite's homepage, updated prior to the release of each magazine issue.
A voiceover can add personality and can be supplied by YGS or recorded by a member of your association you would like to feature prominently, with YGS writing or assisting with the writing of the script. Closed captioning can be added if desired, or key points can be called out with on-screen text in case listening to the audio isn't convenient for the viewer.
Video content doesn't need to be limited exclusively to the magazine. It can include up-to-the-moment information regarding the current crisis, words of encouragement and recognition to members, and thank-you messages to advertisers and supporters. It's adaptable, delivering a wide range of information in an engaging format.
Some of the Customizable Options
A peek into the current issue with page-flipping animation and text-based callouts of important elements
Optional voiceover narration to guide the experience
An opportunity for your president, CEO, or other VIP to provide the voiceover, either on-screen or off-screen
Sponsorships and advertising opportunities, including pre-roll or a callout of an ad in the magazine
Let's Explore the Possibilities
We'd love the chance to discuss how a publication promotion video could benefit your association. Get in touch, and let's schedule a brief consultation at your convenience!