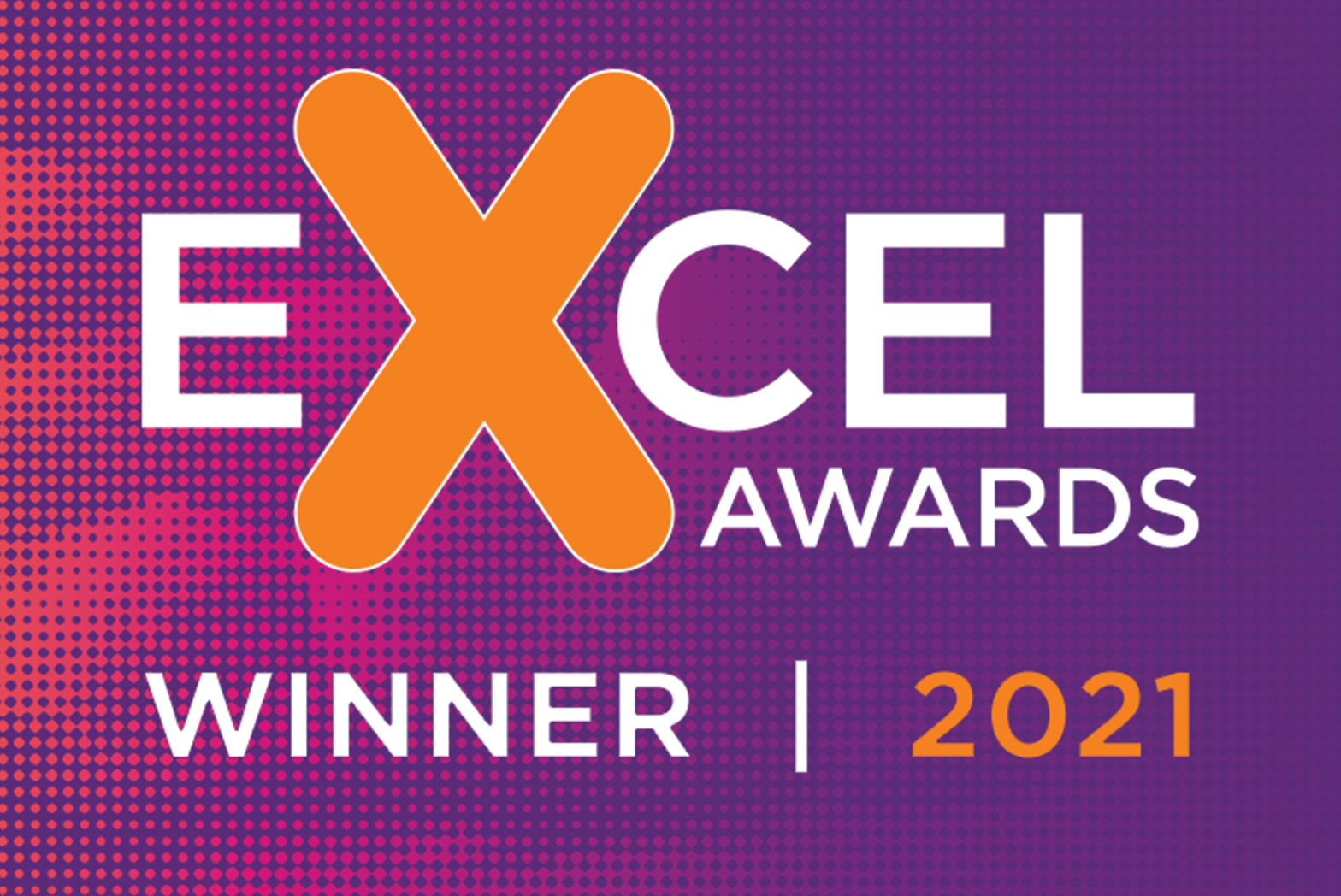 By Ashley Reid | March 15, 2022
According to the Software & Information Industry Association (SIIA), the EXCEL Awards are the largest program that recognizes excellence and leadership in association media, publishing, marketing, and communication. Two hundred forty awards are presented across 82 categories. YGS and its association partners are the proud recipients of the following:
Design Excellence – Bronze: Multifamily Florida magazine
Florida Apartment Association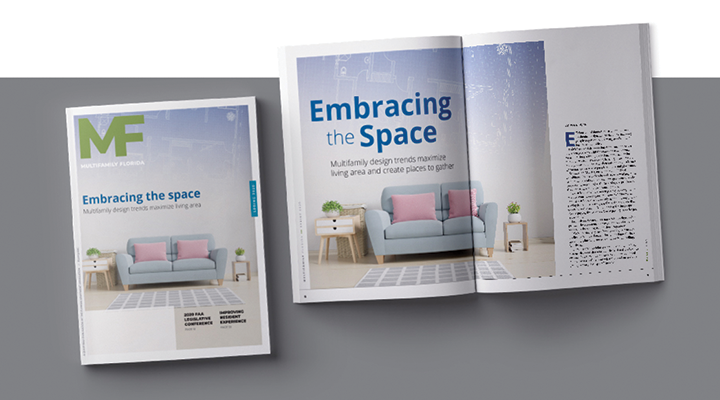 FAA was looking to create a unique, more engaging experience for its magazine readers. YGS' redesign debuted last fall and instantly resonated with members. As a Total Solutions partner to FAA, YGS sells print and digital advertising across FAA's properties and also designs and copyedits the reimagined magazine.
This award was judged on the following criteria:
Quality of design
Creativity and originality
Visual impact
Editorial and graphic unity
Artwork
Use of color
Redesign – Silver: Principal magazine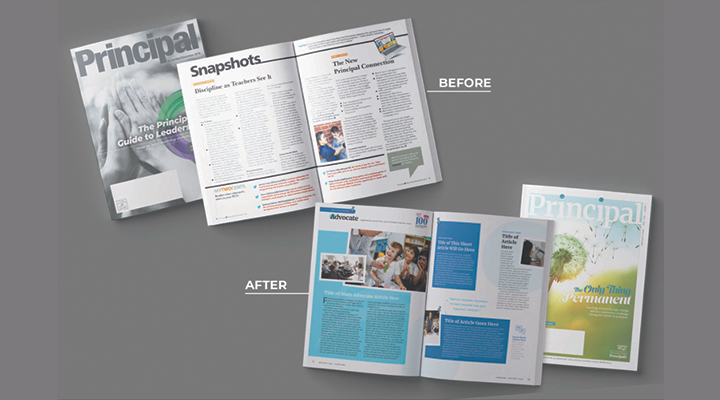 National Association of Elementary School Principals
With a three-year history producing content and design for Principal magazine, YGS was well-positioned to be a strategic partner in the rearchitecture and redesign of the association's award-winning publication for K–8 principals. Several readers reached out and personally congratulated YGS and NAESP on the update to the magazine, citing the content as relevant, timely, and engaging.
Redesign – Silver: Mobility magazine
Worldwide ERC®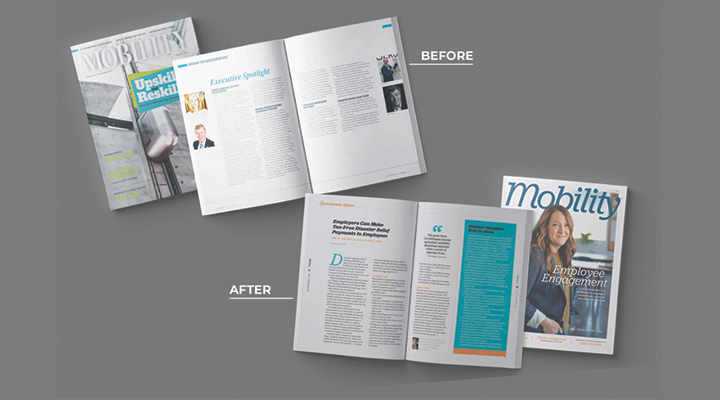 With international travel and human interaction on a global scale at its core, the relocation industry was hit hard by COVID-19. Industry professionals looked to Worldwide ERC® as a source of information and support more than ever before. With this in mind, YGS partnered with WERC to redesign their successful publication to reignite reader engagement with a fresh design and content that provides unique insights into the current industry climate.
These awards were judged on the following criteria:
Improved quality of writing and copyediting
Improved quality of content
Improved quality of design
Improved editorial and graphic unity
Improved quality of production
(Psst: Want an inside look at our redesign process? Check this out.)
Special Report – Silver: Leading Lessons: Social Emotional Learning in the Time of COVID-19
National Association of Elementary School Principals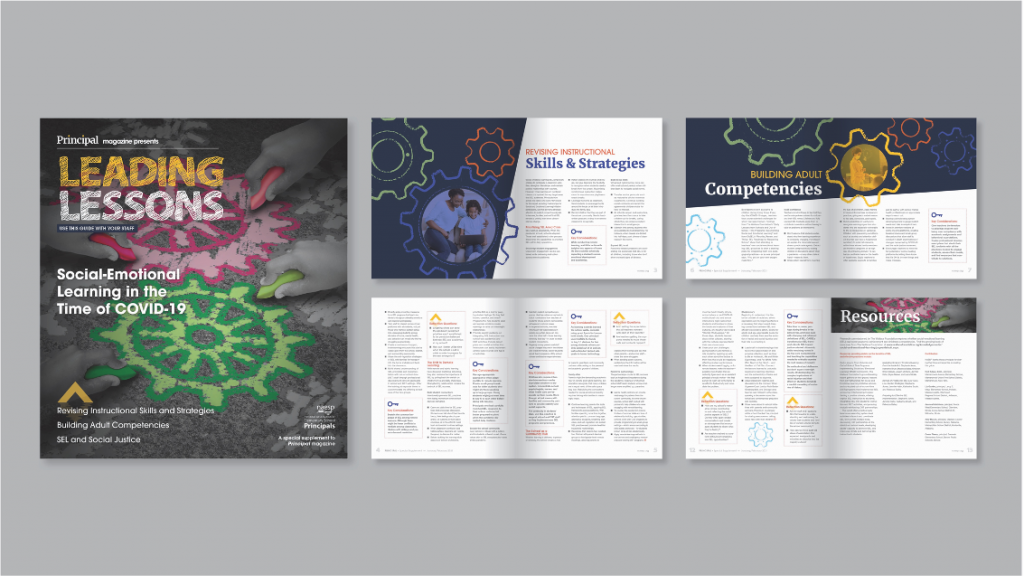 Leading Lessons: Social-Emotional Learning in the Time of COVID-19 is a supplement to NAESP's award-winning magazine, Principal. Sponsored by and informed by research from The Wallace Foundation, this supplement takes a close look at how the coronavirus pandemic has impacted SEL in schools, and how principals have adapted as a result.
This award was judged on the following criteria:
Quality and effectiveness of writing and copyediting
Quality and effectiveness of content
Continuity
Quality of design
Consistency
Overall effectiveness
Editorial and graphic unity
YGS Vice President Serena Spiezio had this to say about the wins: "In an uncertain year, some of our clients took a chance and upped their magazine and supplement presence. YGS was proud to partner with these three associations that looked for fresh creative and a more refined content strategy. It seems all the hard work has paid off. We are proud of what we could achieve in a trying year, and we are thankful to have partners who continue to inspire us and trust us with their work. Congratulations to all those who contributed to this tremendous accomplishment."
Interested in seeing your association's publication listed among the winners next year? Drop us a line!