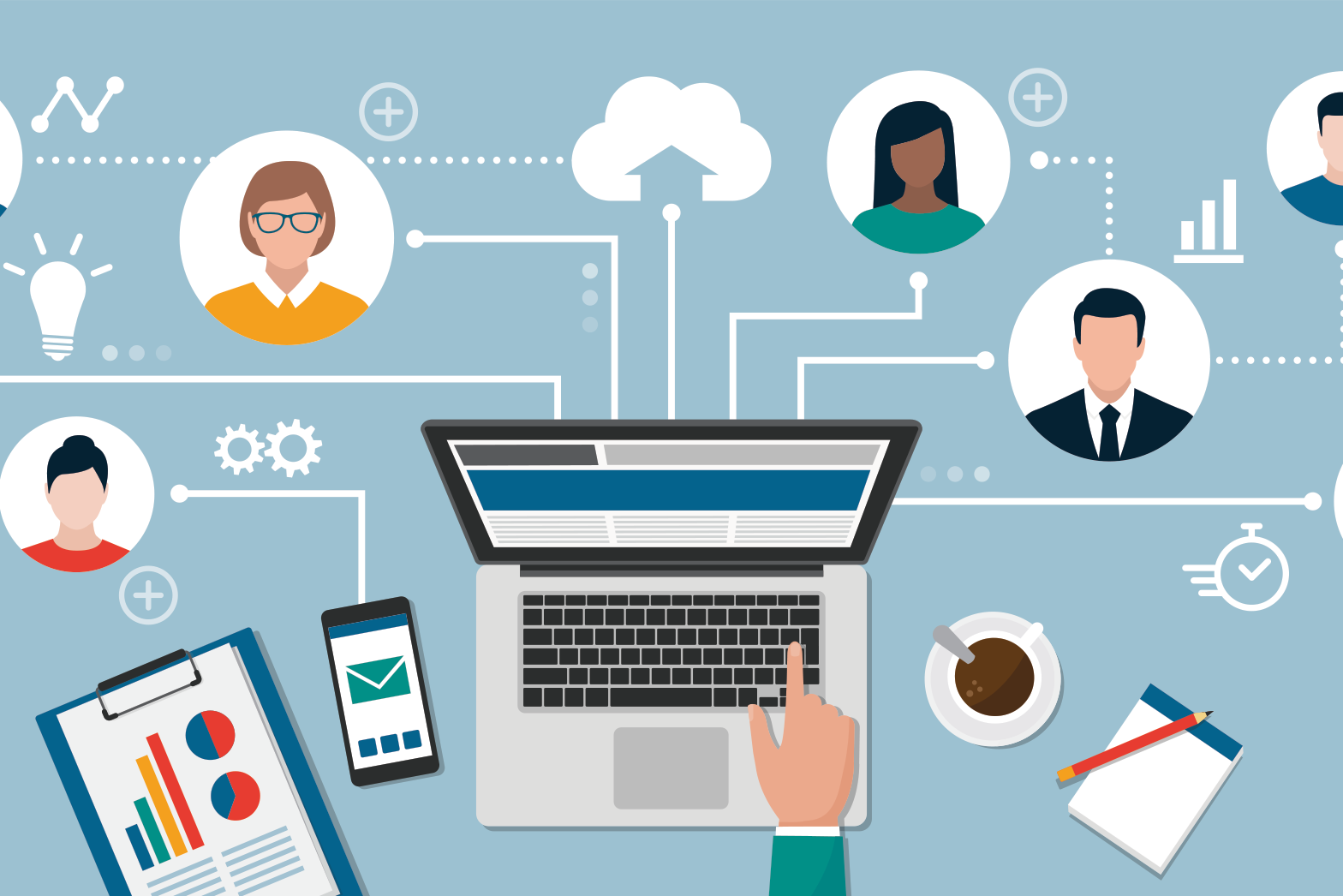 By Julia Berley | March 9, 2022
In part one of this series, we discussed how different generations are changing their views on the future of work and posited that remote work—in some form—is likely here to stay. After examining how things have changed, one question becomes obvious: how are employers responding to all this change, and what does the future hold for them?
Every association is different, and the solutions that work well for some might not be so successful for others. But, no matter what works for any individual association, the most important thing for all leaders to remember is that this transition to this new world of work will require resilience and flexibility. Let's examine why and how a willingness to change will benefit your association.
Changes Across Employers
Some of the biggest changes associations are making are in the very nature of the workplace and in the work itself. Many associations are finding that employees are resistant to return to a full-time in-person office, and hybrid offices or full-time remote positions provide solutions that can better suit the needs of certain employees. Simultaneously, employers have increased flexibility to address changing needs and remain competitive in pursuits of attracting and retaining talent and sustaining a workforce that has weathered the difficulties of the past two years.
In their comprehensive article, "9 Future-of-Work Trends Post-COVID-19," Gartner lays out the steps employers have already taken and those they are considering to manage employees in a post-COVID-19 world. One important cost savings measure that many associations have started implementing is hiring more contingent workers in roles that previously were filled by full-time employees. Gartner reports that 32% of organizations surveyed in their research are currently swapping full-time employees for contingent workers, allowing them to cut costs and experiment with new models for benefits and performance management systems.
Ring Central reports 73% of employees want flexible work options to remain after COVID-19. And flexible work and workforces require communications solutions including both video meetings and team messaging. Therefore, associations should expect to see remote meetings and home offices remain a staple of work life for a long time to come, according to McKinsey. In addition to the increased desire among workers for greater flexibility regarding where they work, the methods by which work is conducted will also need to remain flexible. The upside to the long-term increase in virtual meetings for businesses? McKinsey estimates that work travel expenses will decrease by 20% as a result.
Keeping Up with Your Workforce
How employers are keeping track of how their employees are spending their time during the workday and tracking productivity is evolving to match an increasingly remote work environment. According to Gartner, 16% of organizations are increasing their digital monitoring of employees, using tools such as tracking computer use and employee communications and virtual clock in and out.
Because employees are in demand in this labor market, associations must consider their needs when determining how they will structure their workplaces. Employees are increasingly seeking work-life balance are more likely to advocate for schedules and benefits that will help them achieve a healthy personal and professional existence. The pandemic required employers to expand their offerings for benefits such as emergency sick leave, financial support, and childcare, and this shift in the relationship between employer and employed may play a crucial role in developing workplace culture going forward.
Looking Ahead
One of the major insights of the COVID-19 pandemic has been how vulnerable associations are to unexpected disruptions and instability—especially when the disruption is as long-lasting as the current pandemic. To bolster organizational resilience, associations will have to plan for success by supporting their workers and imbuing their associations with flexibility and adaptability. Only then will they be fit to roll with whatever punch comes next.