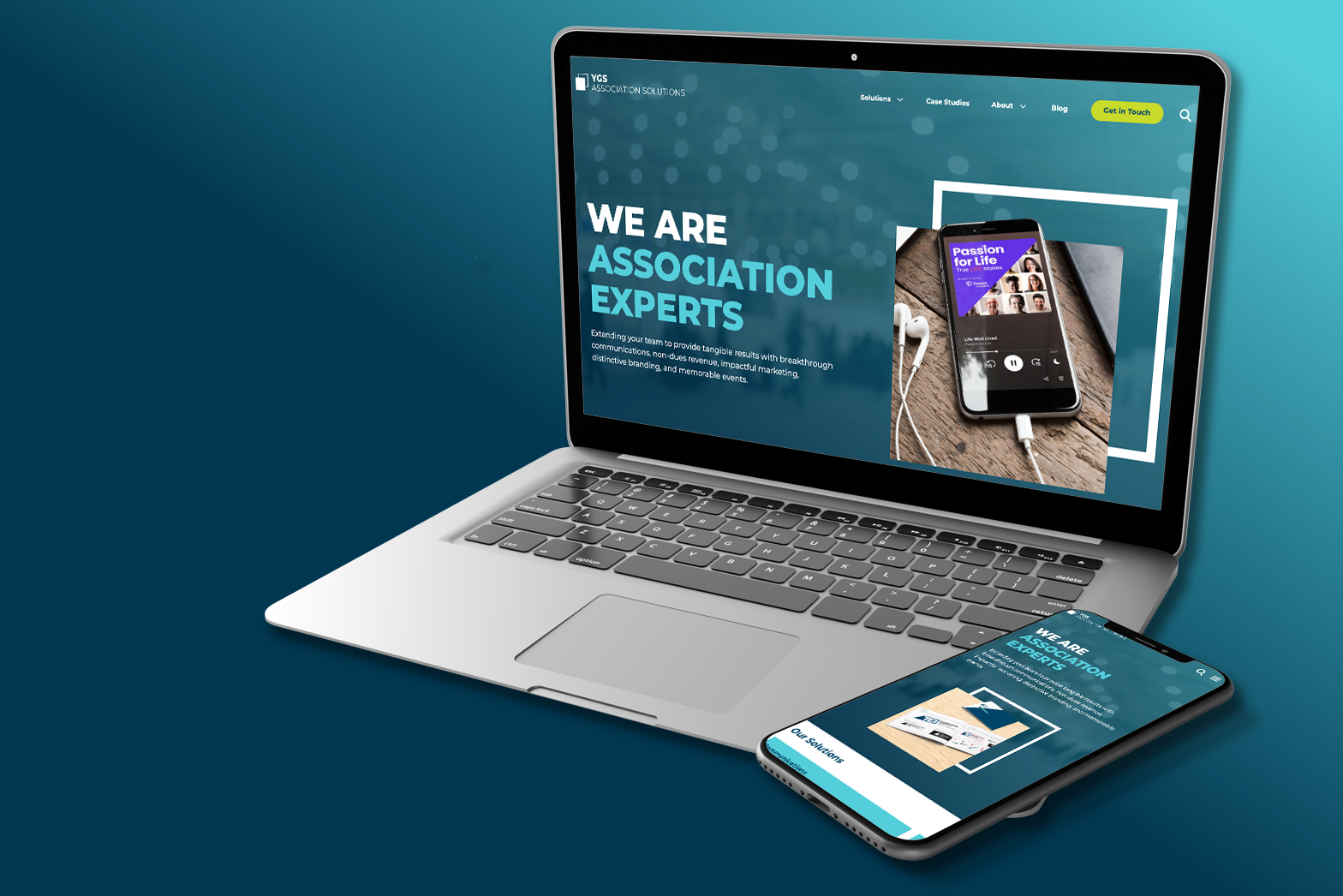 By Samuel Hoffmeister | June 30, 2022
YGS Association Solutions has been launched to serve association clients through strategically focused communications, marketing, branding, media sales, and event solutions. The rebranding effort includes a unique look and feel, as well as a new website.
YGS Association Solutions is a proud company of The YGS Group, which has been effectively serving associations' needs for decades. Our mission with this endeavor is to support current and potential clients with expert knowledge and innovation, drawn from our team's extensive experience in the association space.
"We are associations' true partners who deliver breakthrough ideas and innovative approaches to meet our clients' goals, and our experience supports that assertion," says Vice President Serena Spiezio. "As we forge the future of our own business, we're leveraging that unique knowledge to reimagine how associations can realize greater, more sustainable growth."
A fresh approach surrounding multi-service, association-specific deliverables will be key to building engaging solutions that drive greater revenue for YGS Association Solutions clients. That approach also includes an increased focus on digital communications, as associations continue to enter the ever-growing digital arena.
"Our renewed approach to delivering more cohesive, profitable solutions for our partners brings us into an exciting new era," says Craig Lauer, director of content strategy. "As associations experience a need to become more forward-looking, we're eager to address those needs in smart ways, whether through tried-and-true methods that include print or innovative digital communications."

Collaboration across departments will remain a vital component to our clients' success. From content to design to media sales to events, the YGS Association Solutions' team will work together to provide the most thoughtful, specialized, profitable solutions—from discovery through delivery.
"Non-dues revenue streams are vital to many associations' survival," says Carmen Lamb, vice president and leader of the Media Sales and Events solutions teams. "Our team works in tandem with clients to ensure all events, publications, and other communication channels provide thought leadership opportunities to companies that seek to network with both current and future members."
YGS Association Solutions is a group of problem-solvers, innovators, and dedicated partners who know associations. We are true extensions of our clients' teams, and we are excited for the successes that lie ahead. What the future holds is limited only by our imaginations—which means it's limitless.
To learn more about YGS Association Solutions, visit www.YGSAssociationSolutions.com. Connect with us to see how we can help your association—and your bottom line—grow.