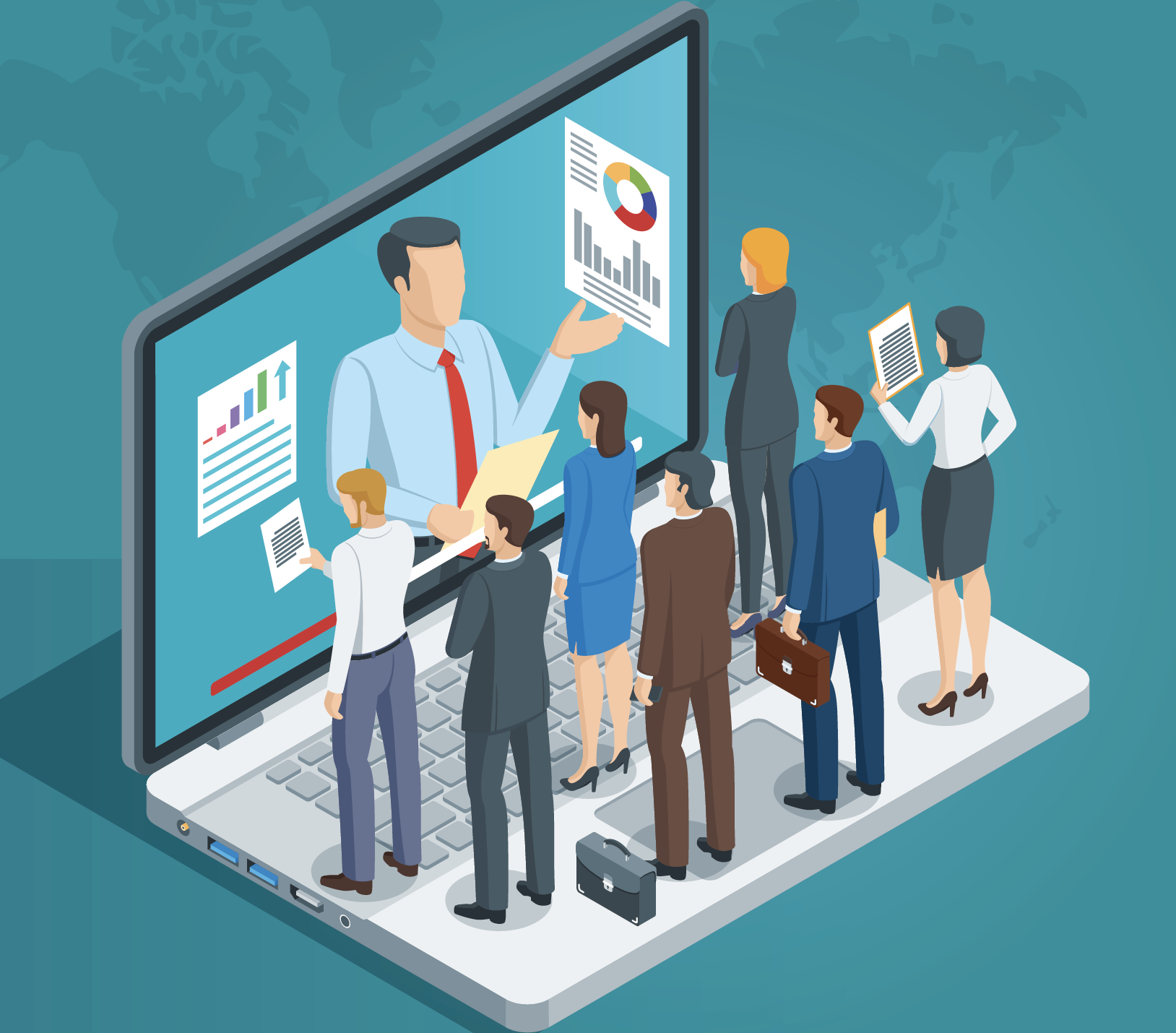 By Craig Lauer | April 26, 2020
While virtual events and conferences aren't a new concept, they are certainly attracting newfound interest. Whether or not the COVID-19 crisis is over by fall, considering a shift to a virtual event, or offering a supplemental virtual alternative, might be a smart strategy. And contrary to what many believe, virtual events can actually offer enhanced opportunities for member engagement and sponsorships.
When considering a virtual event, these questions can help you set out on the right foot.
1. Will you be charging a registration fee?
A registration fee is a great way to generate revenue, but virtual events can also potentially cost less to produce than a live event (i.e., no event space rental, no caterers, no hotel fees for speakers). Can any of those savings be passed along to increase attendance?
2. How will you present speaker sessions?
It's tough to hold viewers' attention with just a PowerPoint slideshow when going virtual, so full video of the speaker is much more engaging and, therefore, more likely to attract sponsors. Poor audio quality is another pitfall that can lose viewers. Be sure to test different options, and offer attendees guidance for maximizing their experience. In addition, audience interaction options during a speaker session—such as a live chat and live audience questions—are a great ways to stimulate collective enthusiasm.
3. Will there be virtual exhibitor booths or an exhibitor section?
You might want to consider what features will be available to vendors. Can they upload videos? Offer downloadable brochures? Allow for virtual appointments to be scheduled? Answer questions by chat? All of these are great opportunities to enhance engagement.
4. What key features will your virtual conference have?
Some of the possibilities include:
Dedicated event website
Event schedule
Single-click sign-on
Registration
Educational tracks
Speaker presentations
FAQ for speakers and presenters
Gamification/raffles to increase leads
Display ads
Social media
Event mobile app
Search
Chat
Surveys
Sponsor spaces
Exhibitor spaces
Breakout sessions
Closed captioning
5. Will your sessions/presentations be live, on-demand, or a mix?
Live sessions create excitement and most closely mirror an in-person experience. Offering the sessions after the fact can be an effective way to widen your audience and increase value to potential sponsors.
6. Will your event have a host?
In many cases, a host can lead to a much more successful event. In our experience, a host can add personality, and if there happen to be any technical glitches, a good host can help to smooth things over and create a greater sense of connection among attendees and exhibitors.
7. What platform will you be using to broadcast the conference?

There are many effective platforms. Some research and a test drive can help you make the right decision.
8. What networking opportunities can you offer?
Just because attendees can't meet physically doesn't mean there aren't solid opportunities for networking. Consider providing dedicated networking times and an online platform to encourage attendees to meet. 
9. Did you consider all your options for maximizing sponsorships?
There might be more opportunities than you think! Do you have 30 minutes? We would be happy to give you a free discovery session to explore untapped possibilities.
If you had to cancel a conference, a lot can be done to retain 2020 event revenue—and we're here to help!