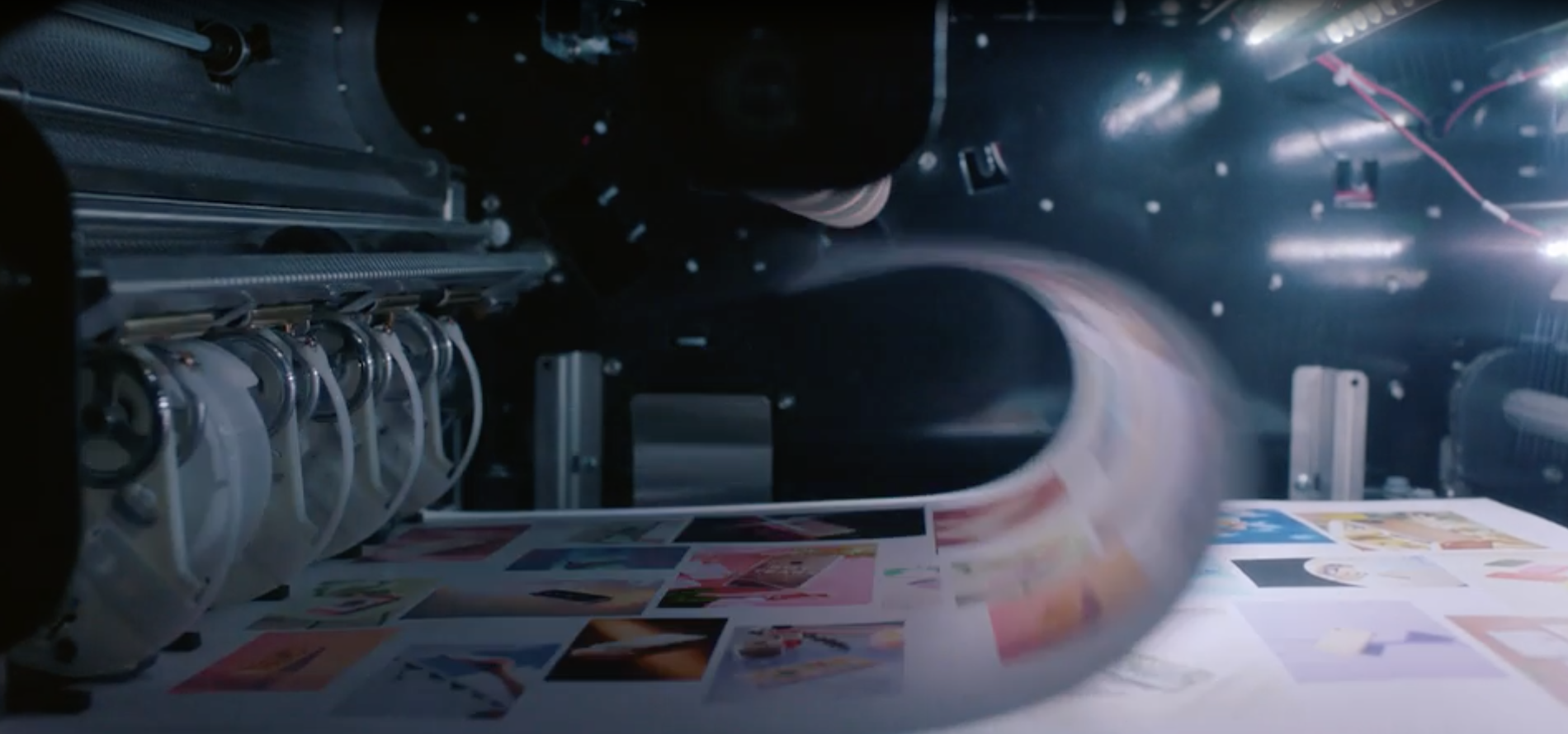 By Craig Lauer | June 22, 2020
YGS is investing in the future of our clients and the new age of print technology. We recently installed a new HP Indigo 12000 digital offset press, which features the widest commercial application range available and works on any commercial application with any substrate.
To start, this press offers unmatched versatility when it comes to material utilization—any substrate means any substrate. That includes coated, uncoated, colored and dark papers, canvas, synthetics, metalized media, and more. On top of that, it can print from 50 lb. text to 150 lb. cover, from 3 pt. to 18 pt. in thickness. "The Indigo platform allows YGS to produce high-value pieces using transparent or synthetic media, while printing with special inks such as white and fluorescent ink at a quality level not matched by other digital platforms," said Martin Kell, digital operations manager at YGS.
Kell expanded on that versatility as it relates to customization. "The HP Indigo 12000 gives YGS the ability to run variable data print jobs at a quality that is on par with offset," he said. "As clients look for ways to stand out in a noisy environment, they are demanding more variable data options that allow them to customize and directly target potential customers."
As for color and quality, the HP Indigo 12000's color gamut reaches up to 97% of Pantone colors and uses up to seven ink stations, two more than the standard five. It also comes with HP Indigo's ElectroInk liquid electrography technology, helping to boost the sharpness and overall quality of end products.
On the speed and efficiency front, the HP Indigo 12000 can print 4,600 29-inch sheets in just one hour, and the automated HP PrintOS system reduces run time considerably. Quality control is under control, too, with real-time error detection that saves time spent identifying and fixing errors. Furthermore, the press increases color throughput by 33% and uses 25% less energy per page than a standard model.
With the new HP Indigo press added to a roster of already impressive equipment, YGS remains committed to providing the best print products in the business. "The HP Indigo 12000, along with our array of HP 7800s and Canon equipment, allows us unparalleled digital print capacity, throughput, and quality, giving our customers the opportunities for quick-turn, high-end personalized products that are highly pertinent and timely to their markets," said Mark Ploucha, YGS vice president of production solutions.
As we continue to improve our operations safely and in the best interest of our clients, we invite you to experience the true difference in state-of-the-art print technology. Connect with us to see our new press in action and to learn how our improved capabilities can bolster your company's communications.