3 Ways Your Association Can Guide Members Through Chaotic Times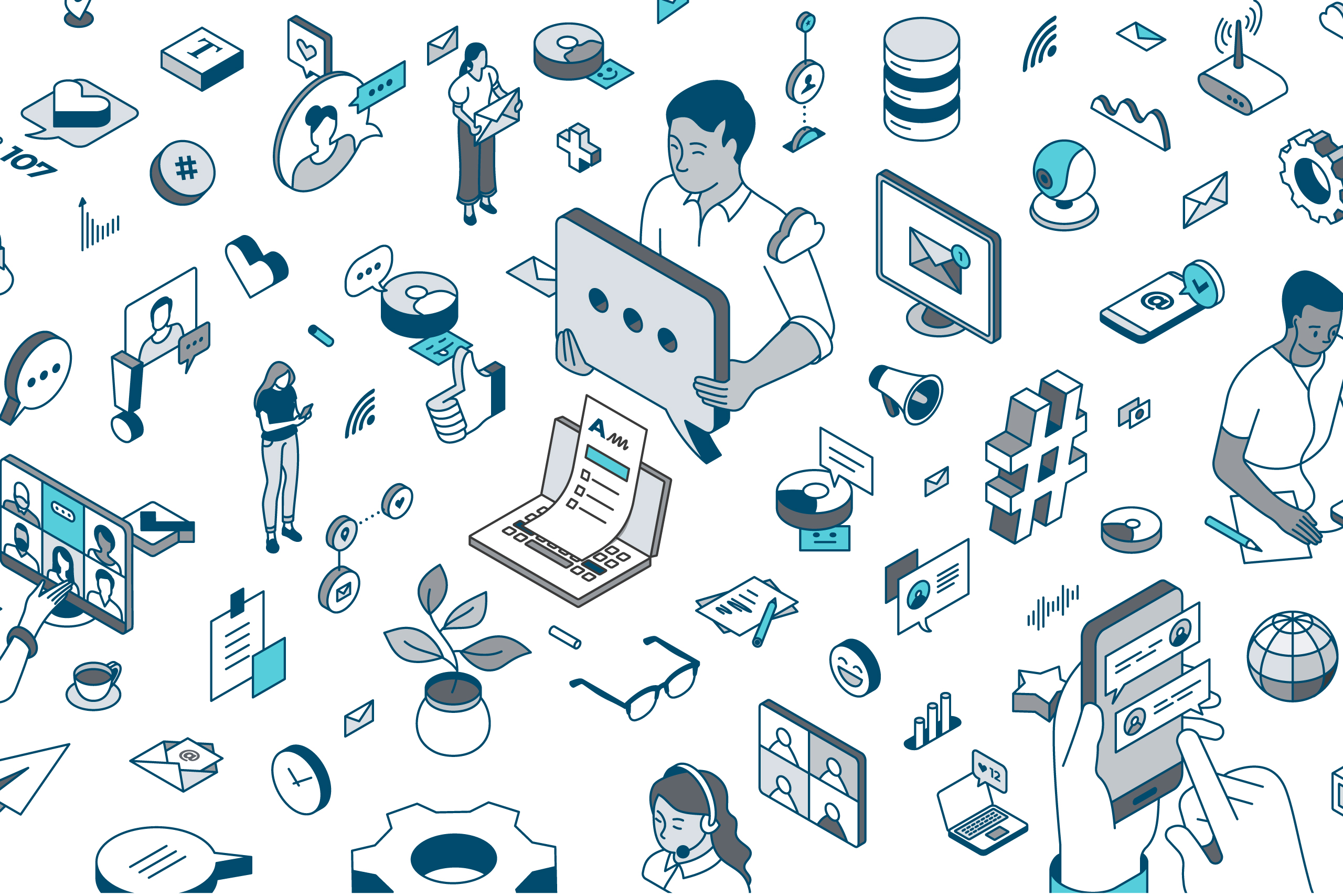 By Therese Umerlik | November 22, 2022
The past couple years have been stressful—the pandemic, great resignation, inflation, politics, war, to name a few—resulting in members turning to professional and trade associations nationwide and globally for community and support.
There are three main reasons why individuals and businesses join associations: to network with other like-minded professionals in their field and industry, to pursue credentialing and certificate programs to advance their careers, and to access specialized content and current information, according to a 2021 study by Marketing General Incorporated.
With these priorities in mind, associations can help connect their members on various topics through digital and print publications, as well as websites and social media.
But these connections are only as strong as their relevancy to an association's members and its mission. Here are some ways your association can show your members that you are keeping their needs top of mind.
Tapping Your Experts
When changes occur, members turn to their trusted professional associations for information. Fortunately, your association has relationships with subject matter experts in your given industry—many of whom are members themselves—to provide much-needed guidance.
These experts can explain new, complex legal developments or educate members on professional requirements to ensure success in their career paths. Webinars and seminars are a great way to share these insights; testimonials from participants could be posted on your association's social media and website to demonstrate your value to your members.
Members can also dive into in-depth articles on emerging trends and industry developments. They can explore them in print publications and microsites where digital-exclusive posts are also available. These articles can be part of your association's overall content strategy, which addresses the various ways your association can communicate information to your members.
Podcasts are also great resources where hosts can invite guests to explore the varied points of view on an issue.
Curating Relevant News
With news popping up from various media outlets, nonprofits, and other organizations, members can get overwhelmed as they determine which sources are reliable and accurate.
Your association can sort through the jumble of news developments and breaking stories to provide your members with reliable content in a timely manner. Weekly or monthly enewsletters or prompt eblasts could help your members keep on top of industry news with confidence.
In addition, your association can use these timely content vehicles to explain any advocacy efforts it is undertaking or plans to pursue on behalf of the industry.
Surveying Your Members
With the political, social, environmental, and economic landscapes changing nationally and globally, your association—and your members—are left grappling with new issues. This can be challenging, especially for members whose evolving needs may be getting missed. Keeping an open line of communication with them is essential to making sure your association is responding effectively to what matters to them.
Depending on the questions asked, your association can determine whether changes need to be made in some of its membership offerings. Perhaps your website may need an overhaul in order to accommodate more content and be more user-friendly. Additionally, your members may want certain types of content such as specialized newsletters or more informational webinars and networking events.
Your association could distribute these surveys through personalized emails or through links in enewsletters. The results could be shared with members in articles or blogs in print publications and digital exclusive content.
Being a Constant
Navigating an ever-changing political, economic, and social landscape can be tricky for associations and their members. But your association can demonstrate that you are standing with your members as you help them plot a course through difficult times.
Communicating your benefits and your mission can help your association reveal how you are indispensable to your members and the future of your industry. However, it can be challenging to do so if you have a small internal team that is juggling multiple responsibilities. Many associations rely on partners like YGS to coordinate the details of promoting your benefits to ensure a high-end product reaches their members.
Reach out to us to find out the various ways we can help your association communicate its benefits to your members and remain relevant during these changing times.