7 Reasons Associations Need External Newsletters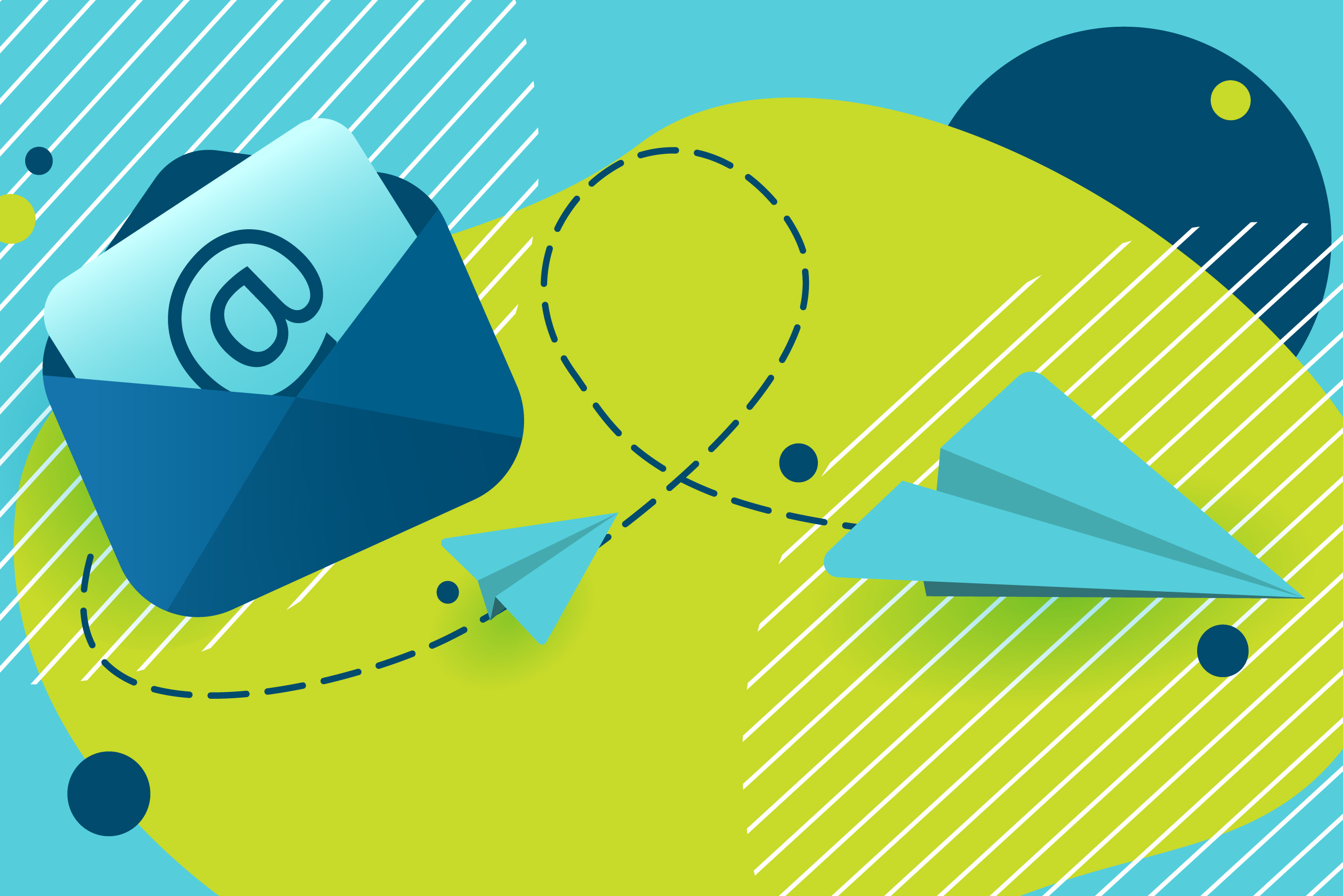 By Rachel Markey | October 14, 2022
Newsletters are inexpensive to create yet hold the potential to generate enormous ROI through the communication of essential information. In a previous blog, we discussed the benefits of internal association newsletters. Now, it's time to examine the many advantages of external association newsletters. Let's explore how this focused and engaging way of getting your content to members and prospects will support your association's stability, growth, and resiliency.
1. Motivate by meeting them where they're at
It's likely every one of your current and potential members has a mailbox and an inbox for their email account. So, whether you choose to create a printed or digital external newsletter, mailboxes and inboxes present opportunities to enhance your association's reach and reputation with high-quality content that will entice people to find out more about what you offer. Digital newsletters are easy to digest, familiar, and often welcomed in inboxes. Printed newsletters are easy to pick up and put down, which allows recipients to read and return to content whenever they like. Physical newsletters can also include add-ons, such as coupons for special offers, order forms, or calendars of events that could serve as reminders of your brand, events, and services all year-round.
2. Increase your association's credibility and authority
Consistently delivering valuable, relevant information boosts trust in your association's reputation. Enlightening, well-written newsletters will lead readers to believe in and rely on your association as a source of knowledge, products, and services. Producing and delivering up-to-date content can solidify your association as a resource and authority in your industry.
3. Leverage a low-risk and high-reward channel
You already have print and digital mailing lists at your disposal full of people who have expressed interest in your association. Why not further establish expertise by distributing relevant content unavailable elsewhere with this preselected audience? External newsletters also provide a unique opportunity to humanize your association. Consider carrying over some of the information from your internal association newsletter to your external one. People connect with people, and doing this could be what sets you apart from your competition.
4. Boost your content marketing strategy
Rather than replacing other outreach strategies, a newsletter builds on and enhances other content you publish. A newsletter that provides exclusive, valuable information to subscribers and links to content on your website encourages your customers to engage with your main offerings. Readers may also reference, re-read, and share your newsletters. And you can repurpose content from your newsletters on social media. All of this will help grow your audience.
5. Create personal experiences through customizable content
Members and prospects look to your association for many reasons, and they will be more receptive to content that reflects their unique interests. If you wish, you can tailor your newsletters based on the habits and preferences of your members and prospects to increase their engagement. You might consider creating multiple newsletters so they can be audience-specific, or simply customizing email subject lines. If your external newsletter is digital, you can segment your mailing list in various ways. Personalization will drive traffic and increase interest!
6. Enhance your analytics
Newsletters are great tools for evaluating your marketing strategy and informing future decisions. If your newsletter is printed, consider creating a social hashtag, including QR codes, and monitoring web traffic around distribution times. For digital newsletters, ensure your newsletter is mobile-optimized and easy for readers to share. Keep in mind that most email marketing platforms have built-in analytics to help you gauge your association's performance and your recipients' needs. Whether print or digital, ensure your newsletters are well-designed.
7. Boast long-term benefits
Newsletters are a time-tested means of cultivating engagement. Your association can add them to its list of member benefits if you decide to distribute a members-only newsletter. You can also utilize a newsletter as part of a membership marketing campaign if you include prospective members in your distribution. Whether printed or digital, investing in an external newsletter strategy will pay off for years to come.
Conclusion
Whether they're printed or digital, external newsletters are a great opportunity to educate and entertain. A well-crafted external newsletter will make your association stand out, drive new leads, and increase membership. Expand your content marketing strategy and help your association attract more interest, boost social media traffic, and maintain member loyalty with a time-tested resource that you can conveniently deliver straight to their mailboxes and inboxes.
Contact us today to learn about how our content strategy and production solutions services can support your external newsletter!