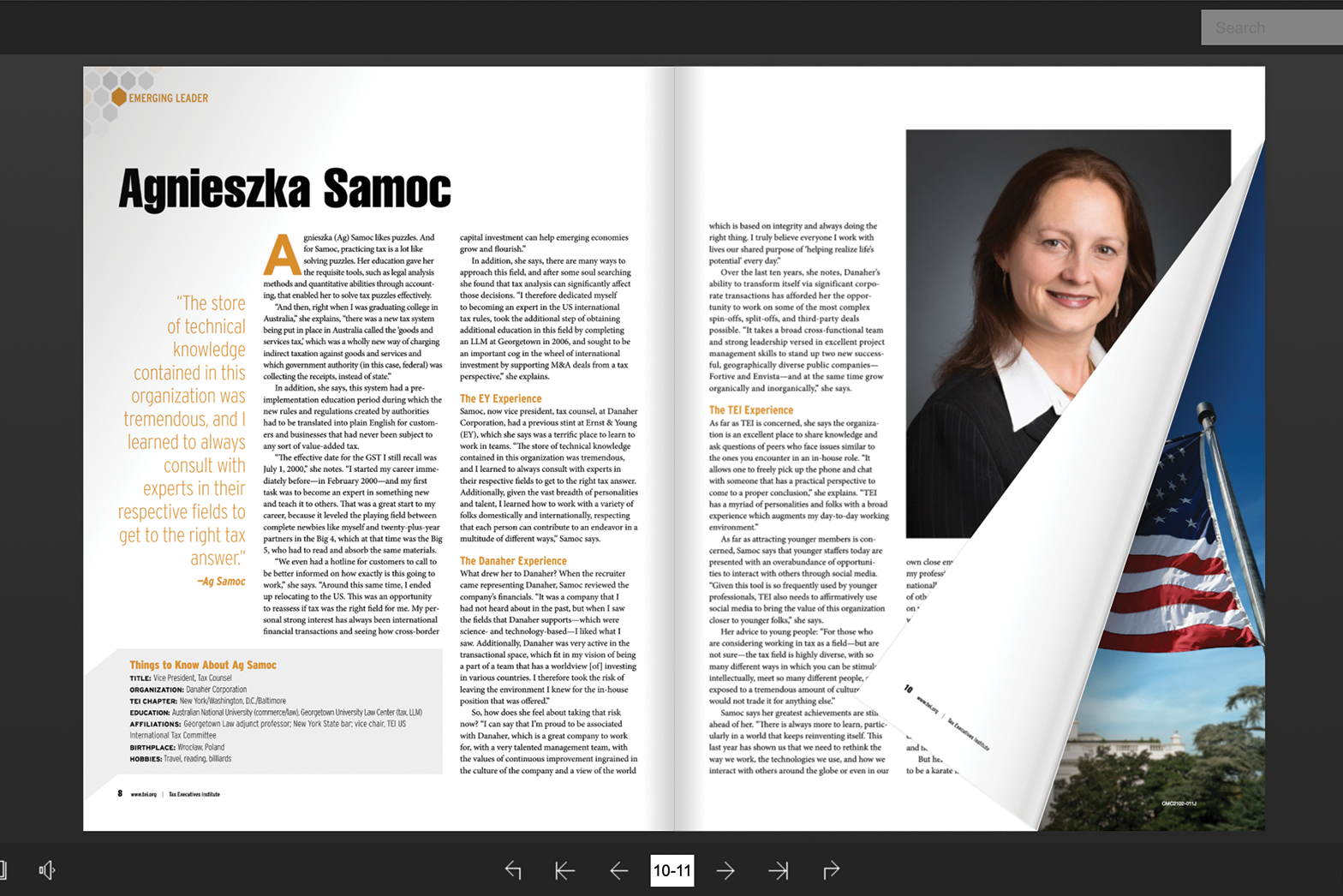 By Samuel Hoffmeister | March 9, 2022
How can your association get more from its beloved printed member publication? One common way is to post a digital version of the magazine online, potentially furthering your actual readership by offering members a way to consume your content more conveniently and more in line with today's mobile world—from their laptops, tablets, and smartphones.
So what's the most effective format for the digital version of your publication? That depends on your goals, budget, member demographics, and plenty of other factors. You could build a microsite, but perhaps that's not in your budget or you don't have a team to manage it. (Shameless plug: YGS can help with that.) Or you could go down a more popular route, such as a digital flipbook. Enter the latest cost-effective solution: ClicBook.
Powered by YGS, ClicBook is a new digital flipbook solution that offers the page-turning experience of a printed publication from the convenience of, well, anywhere—without the need to download any software. Accessible to members on their computers, smartphones, and tablets, ClicBook features a (literally) seamless experience, complete with the following features:
Quick search
Highlighting and bookmarking
Creating and saving notes
Links to stories from the TOC
Sharing capabilities
Zooming
Single-page and spread display options
Link activation for internal page links and external website and email links
In addition to those features, ClicBook touts the capability of embedding audio, video, and animations. Plus, it offers additional ad placement opportunities, password protection, multilanguage support, and analytics. The solution also allows for YGS to evolve the platform to meet our customers' specific—and evolving—needs.
If you're interested in learning more about how ClicBook works and how it can be a truly viable option to extend your publication's reach, connect with us!