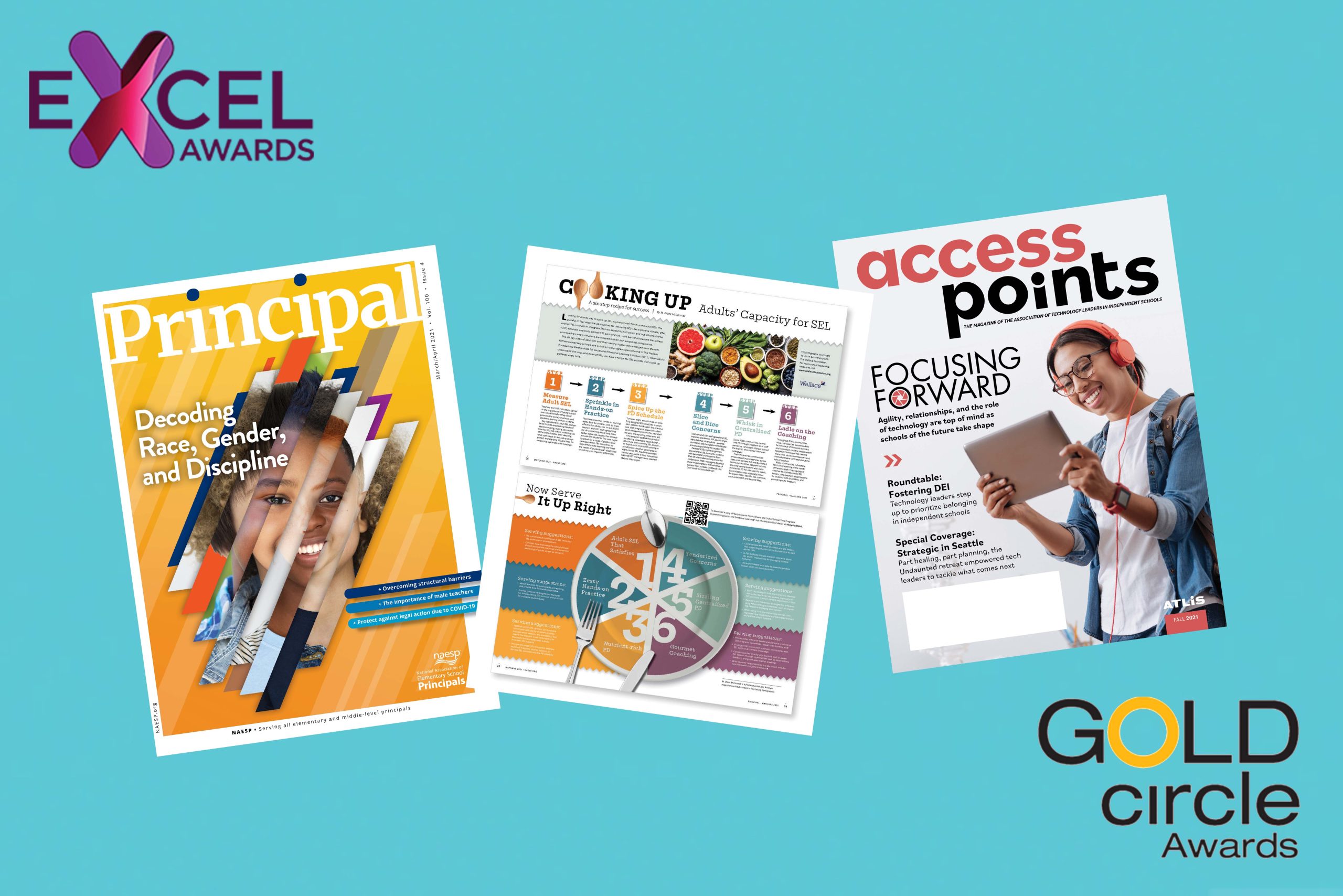 By Ashley Reid | October 14, 2022
YGS Association Solutions always strives for excellence. Going above and beyond to deliver outstanding projects to our association partners is our MO. Still, it's always a great feeling when that hard work gets recognized and lauded by other experts in the field. This year, YGS is the proud recipient of three AM&P EXCEL awards and an ASAE Gold Circle Award.
NAESP EXCELs
The EXCEL Awards, presented by the Software & Information Industry Association (SIIA), are the largest program that recognizes excellence and leadership in association media, publishing, marketing, and communication. YGS Association Solutions is the proud recipient of the following:
Diversity, Equity, and Inclusion Initiatives, Dedicated Issue: NAESP's Principal magazine, March/April 2021: Decoding Race, Gender, and Discipline

This powerful issue of Principal magazine included beautifully designed features on biased education of girls of color, advocating for intersectional inclusion, hiring disparities among women in leadership roles, and the importance of male role models in the elementary education space.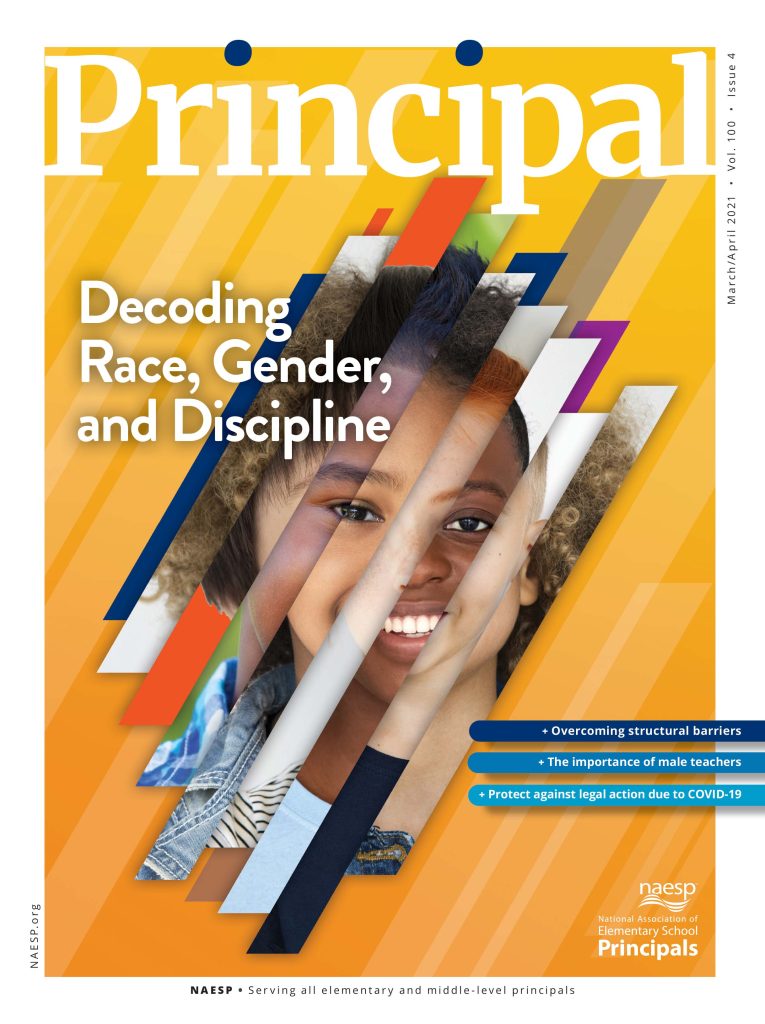 Infographic: NAESP's Principal magazine, "Cooking Up Adults' Capacity for SEL"

This dynamic infographic appeared on two spreads: The first identified six key steps in delivering adult social-emotional learning that culminated in a recipe for success. The second provided serving suggestions for how to take those steps and apply them to schools. The eye-catching design featured vibrant foods and dynamic flatware that served up this valuable information in a most appetizing way. Delicious!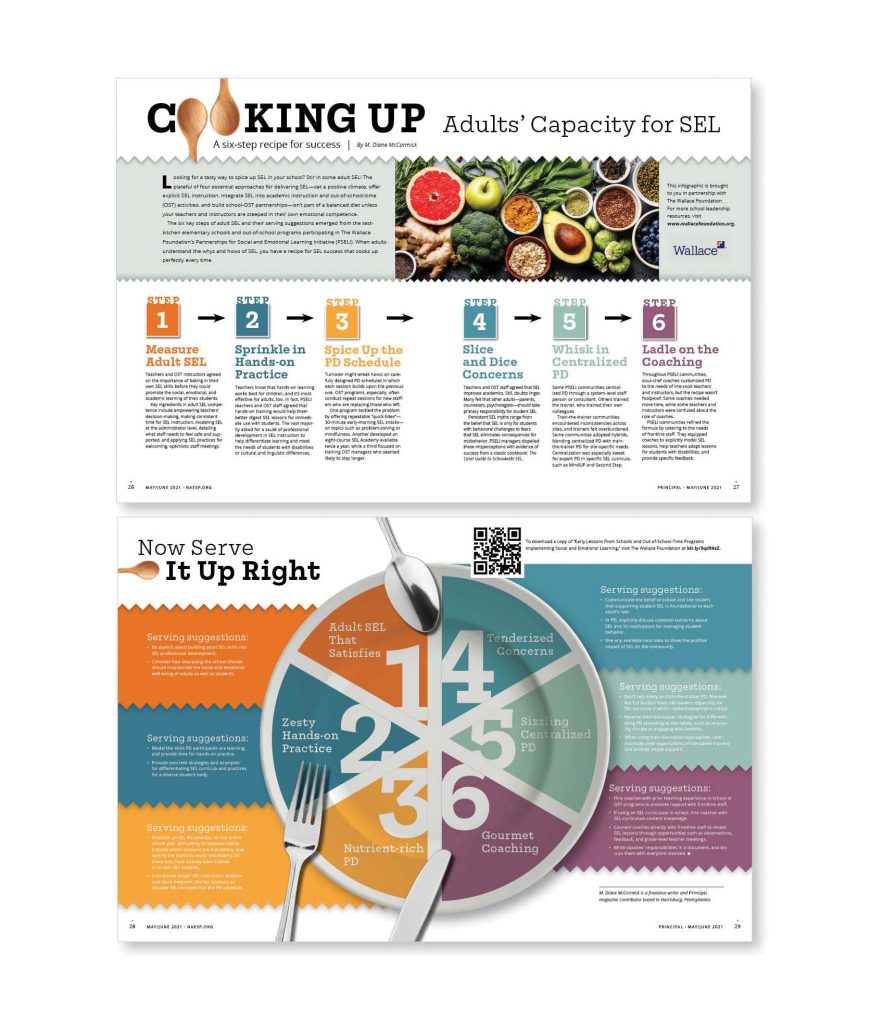 ATLIS Goes for Gold
The Association of Technology Leaders in Independent Schools (ATLIS) knew that 2021 was the perfect time to re-create their print publication. When COVID-19 struck, technology teams serving independent schools were thrust into the spotlight as they were responsible for taking their schools' academics and operations to a virtual platform almost overnight. Riding this momentum, ATLIS and YGS executed a carefully vetted plan to overhaul the magazine, tying almost every content, design, and distribution decision to 1) celebrate the contributions of independent school technologists, 2) help stakeholders at schools understand why technology leaders should be involved at the top levels of decision-making, and 3) promulgate best practices among the broader independent school community.
As a result of this effort, the newly rearchitected and redesigned version of Access Points magazine has been honored with two awards this year: an EXCEL award for Best Redesign and the Gold Circle Award for Best Print Magazine, presented by the American Society of Association Executives (ASAE).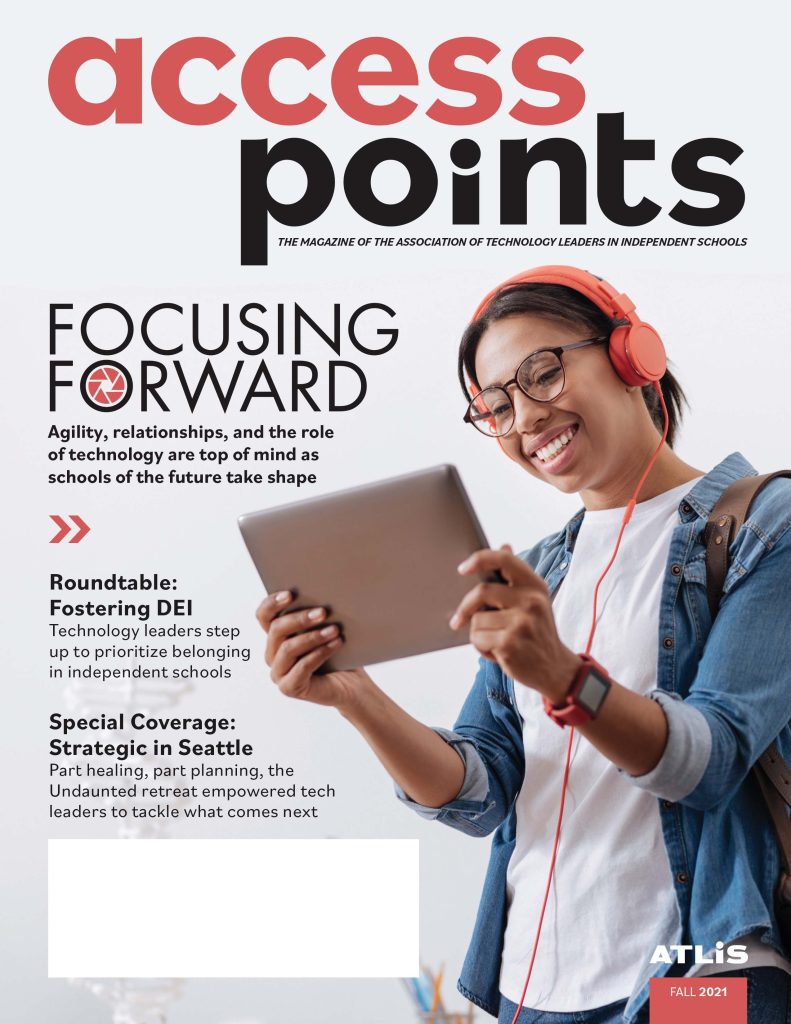 Power in Partnership
YGS Association Solutions is overjoyed that the great work we produced with our association partners is being acknowledged and celebrated. It is always our goal to ensure success for our clients, and thanks to recognitions such as these, it only affirms what our clients already know: We do good work.
If you would like to see your association's name on the list of winners next year, let's talk.