7 Ways to Show Your Publication Some Love at Your Next Event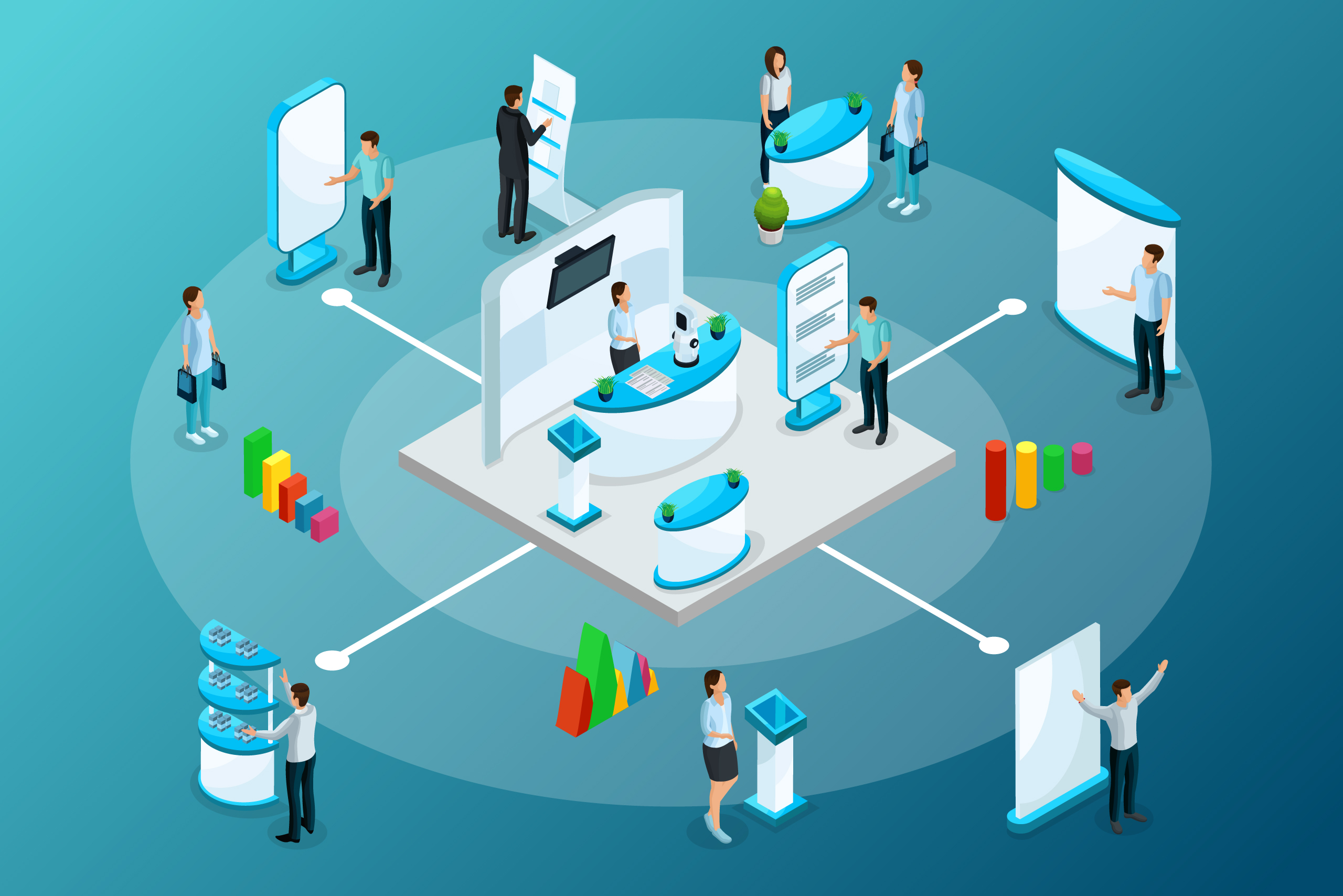 By Megan Brodbeck | February 3, 2023
The supporters of your publication are likely some of the same supporters of your event(s). Here are seven ways that you can take advantage of your events to extend the reach of your publication (and your advertisers)!
Put your publication front and center when you include the cover image of your featured issue or magazine masthead on one or more panels of your exhibit hall entrance unit or kick panels of your registration desk. Take it one step further and add a QR code to your online digital archive or featured issue.
Tote-ally a no-brainer – insert a copy of the publication into the attendee tote bag (or virtual tote!) or welcome packet. If your event boasts a bookstore or merchandise sales area, consider doing the same when attendees make a purchase! Going paper-light? Print a postcard-sized insert with a short URL or QR code to your issue archive.
Looking for a way to generate sponsor revenue? Add the crowd-favorite Cover Star photo booth! The cover of your featured issue (or select a graphic that represents the event city or venue) becomes a life-sized backdrop for attendees to use as a photo booth. Publication-branded selfie sticks or ring lights make for a great attendee takeaway.
Let attendees know which exhibitors they can find in your magazine! A simple "Thank You to Our Advertisers" popup banner in your membership booth or near registration. As an extra show of gratitude, install floor clings in front of advertisers' booths or produce and distribute small booth danglers to be hung on advertisers' back drapes.
Provide your advertisers with a reprint of their ad on an easel-back sign for their booth with a "See Our Ad In" badge. Take it to the next level by including a QR code that takes the reader directly to that ad in the digital edition of your featured issue.
If space permits, consider including a Magazine Lounge in your exhibit hall. Adorn a 20'x20' carpeted space (or larger) with some comfy seating, coffee tables, and a few copies of recent issues or the featured issue of the magazine. Be sure to include signage and branding for the magazine and consider including some advertiser exposure from tip #4.
Take advantage of the captive audience at mealtimes! Place copies on dining tables ahead of meals and/or add table-toppers with QR codes to the digital edition.
One of the main benefits of having an event is to gain awareness for your organization. Promoting your publication at your event increases awareness and opens the door not only to its success but also to new business. We hope this list helps you consider ways to promote your publication at your event(s).
Interested in more event and publication insight, strategy, and management? Contact us today!