Communication Is Key to Creating Robust Event Sponsorships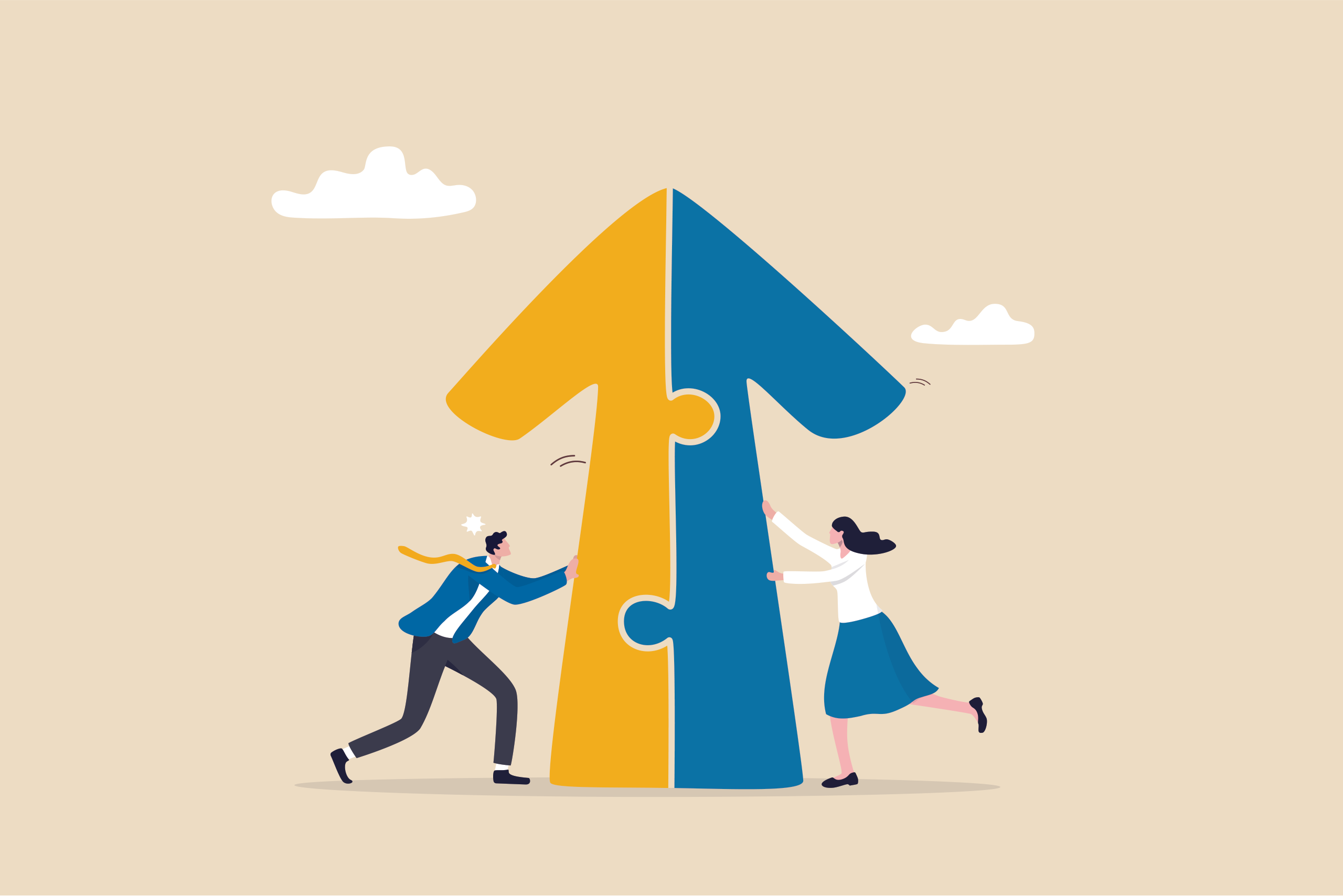 By Laura Gaenzle | September 12, 2023
Exhibitor and sponsorship opportunities not only help your association host bigger and better events faster and more affordably, but they also help connect your supporters to a targeted and relevant audience—the members of your association.
When done strategically, businesses and associations benefit from a mutual return on investment through the lead generation, brand recognition, and event publicity that sponsorships support.
Extraordinary events aren't created by accident. How can associations attract and retain the support and interest of exhibitors and sponsors? The following methods of communication are essential for forming invaluable and long-lasting partnerships with businesses.
Prospectus
Offering a structured overview of an association's event should provide everything a potential exhibitor and sponsor needs to know before committing. Among the must-knows are the percentage of association members attending and who they are. Hard numbers on the event's expected turnout, the association's social media handles and conference hashtags, and the average conversion rate among attendees can help inform a business's decision. The more businesses know about the demographic they'd be reaching, the better they can market themselves and their products and services.
Tiered and a la carte sponsorship opportunities help promote businesses; therefore, these options should be clearly outlined in the event's prospectus. More sponsorship opportunities to choose from affords businesses the chance for greater exposure. For example, a business can choose a bronze sponsorship with an onsite booth and workshop and also sponsor a happy hour, hydration station, and massage table from among the a la carte possibilities. Associations should offer sponsorships that consider how businesses want to connect with the attendees and be cumulative in effect.
Customizing sponsorships can help boost the engagement of businesses with attendees in fun and memorable ways:
Business logos can be placed on the backgrounds of step and repeat banners where attendees can take selfies on red carpets with company mascots or hired talent.
Sponsoring an event's welcome reception for attendees is a great way to promote a business.
Businesses can secure a spot on a scavenger hunt for a particular event. After attendees visit each business' booth and/or workshop, they can submit their completed form for a raffle.
No matter how a sponsorship is customized, the end result should be to drive people to the exhibit hall where they can learn about a business's products and services.
Surveys and focus groups
Gathering feedback from exhibitors and sponsors can help improve sponsorship opportunities. After each event, businesses and attendees should be surveyed and encouraged to provide recommendations and candid feedback that could improve upcoming conferences. Associations should then submit this information to focus groups made up of a range of businesses from top corporations to mom-and-pop operations, all of whom participated in the event.
These groups can help determine what is working, what is not, and new ideas to consider. Associations should share insights from focus groups with the majority of exhibitors and sponsors for additional comment, which could yield some beneficial changes.
For example, one focus group pointed out that the exhibit hall hours for an event should be changed and the other businesses agreed. For the next event, the hours were modified making it more convenient for people to engage with the participating businesses. Listening and responding to the wants and needs of your business partners will enable you to create engaging and meaningful events that maintain your association's relevancy.
Customer service
An association should have a designated team to address the various questions and needs of exhibitors and sponsors as they emerge before the event even begins. This team would not only coordinate the initial sales but also offer a level of customer service to help ensure the event runs efficiently. Team members should meet with potential businesses to review the prospectus and discuss the customized sponsorship options that would help them meet their marketing goals. In addition, they would address event-specific questions, including how to prep items for shipping, where they should be sent, and when.
By extending this customer service, your association can provide the personal touch that encourages businesses to seek sponsorship opportunities at your future events.
Looking for help delivering successful events that provide a strong return on investment for your association and its exhibitors and sponsors? Our event management experts are here to help!