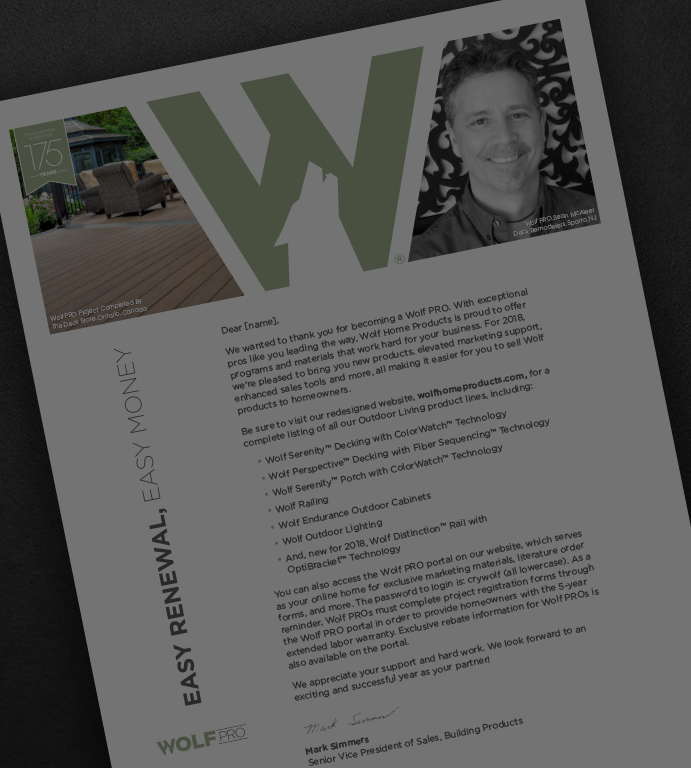 By ygsadmin | July 1, 2019
We created several Wolf-branded direct mail pieces to help Wolf Home Products reduce the need to call certified and trained contractors—or "preferred vendors"—to recertify their Wolf PRO status every year.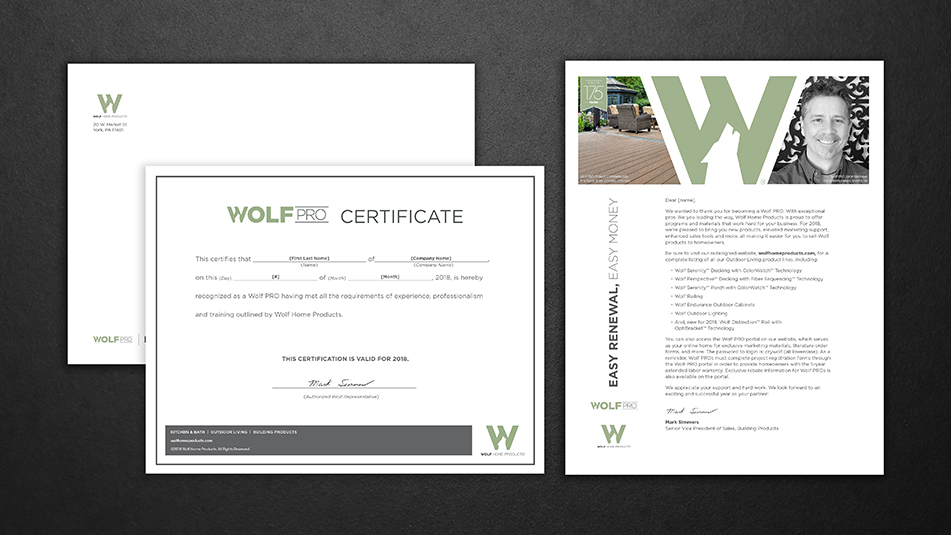 Challenge
Wolf Home Products, a building materials supplier, came to YGS to strategize and deliver a direct mail campaign for its PRO certification. The ultimate goal was to allow for Wolf's preferred vendors, or PRO-status contractors, to recertify their status through mail, rather than Wolf's representatives prompting recertification by calling vendors.
Results
YGS delivered a decked-out campaign, complete with several Wolf-branded direct mail pieces, including the PRO certificates themselves, envelopes, letters from a Wolf executive, decking tally sheets, product sheets, and two separate postcards. This was a highly collaborative project to ensure we were meeting Wolf's needs, and we did just that.