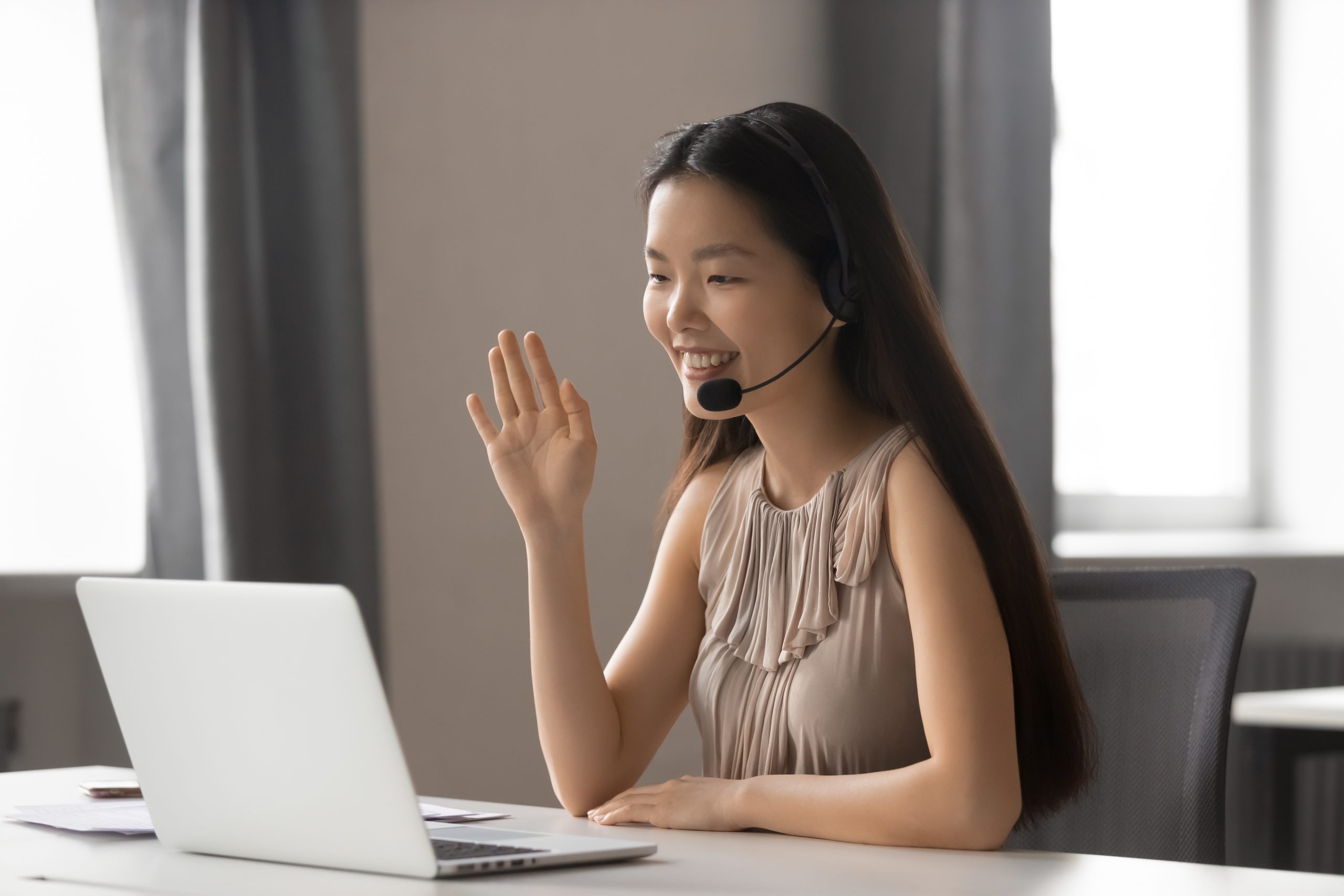 By Craig Lauer | June 15, 2020
As many associations settle into the "new normal," hirings that had been on hold are picking back up. This pandemic has shown us that, in many cases, virtual communications are a viable way of operating. Some businesses are even finding benefits to the work-from-home model that are making it an appealing long-term option for employees—which opens up a whole new set of possible candidates who can telecommute from anywhere for a given position.
Regardless of whether or not the position you're looking to fill is fully remote, you may want to consider using video interviews to meet candidates, rather than requiring an in-person meeting during this time of gradual reopening. Below are some basic guidelines for hosting a successful virtual job interview, so you can have an effective hiring experience.
Types of Video Interviews
There are two basic types of video interviews:
The two-way video chat – This kind of video interview happens in real time via a platform like Skype, Zoom, or Microsoft Teams. It gives hiring managers and job candidates an opportunity to talk back and forth, ask questions in the moment, and have an experience similar to the traditional in-person interview. This style makes it easier to get a real sense of the candidate's personality, because there's more room for small talk and insight into natural reactions.
The pre-recorded video submission – Video submission interviews are not as common as the two-way chat, but they are a great exercise for the early stages of the interview process. When conducting this kind of interview, managers send questions for the candidate to answer in a self-recorded video that's submitted for review at a later time. This is a great option if schedules are tight or candidates reside in a different time zone.
You may find that the use of both video-interview styles at different stages in the interview process will be most beneficial.
How to Prepare for a Virtual Interview
Preparing for a virtual interview is very similar to in-person interview prep. You'll need to prepare a list of questions, schedule a time with the candidate, and communicate any expectations you may have. But there are a few key differences you'll need to address:
Test the Tech – The biggest difference you'll find with a virtual interview involves setting up and testing the technology. Whatever platform you choose, make sure it's compatible with the technology that's available to the candidate, and do everything you can to ensure a good-quality connection on your end.
Clarify the Time – If the candidate is in a different time zone, make sure there's no confusion about the time you've scheduled for the interview.
Keep Groups Small – If multiple members of your team need to interview the candidate, create a schedule that staggers their presence to ensure you have no more than four people on the call at any given time. Too many people on a call at once often causes confusion in a virtual setting, so make sure every member of your team has a clearly defined role for the meeting and everyone knows what to expect going in.
Don't Forget: The Candidate Is Interviewing You Too
During any kind of interview, candidates will be assessing whether or not your association is a place they'd like to work. Make sure you present yourself and your association in a professional manner. Take every precaution to avoid interruptions or technical glitches that could disrupt the flow of your interview or waste the candidate's time.
The importance of video conference technology is rising in prominence now more than ever. So, embrace it! With proper preparation and a little luck, you'll find the perfect match for the role you're seeking to fill.