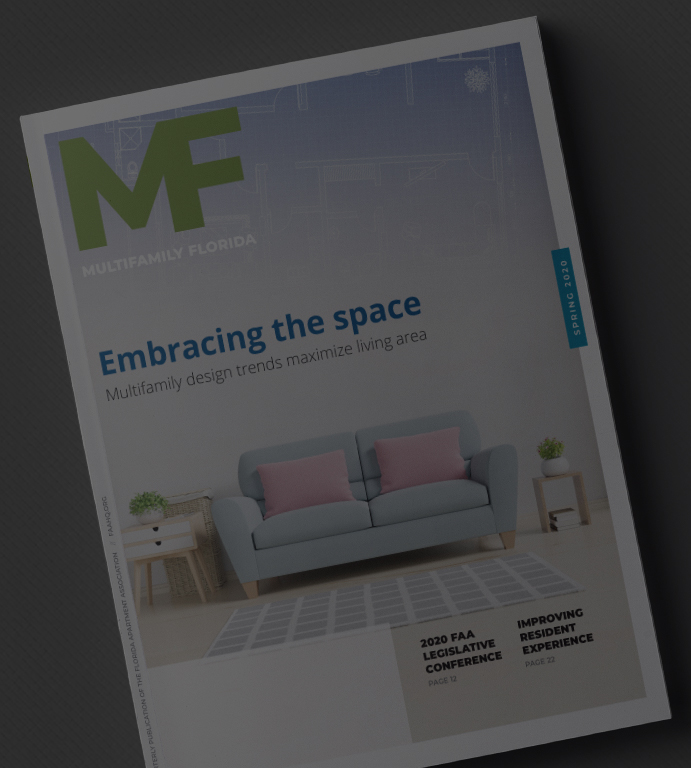 By ygsadmin | August 6, 2020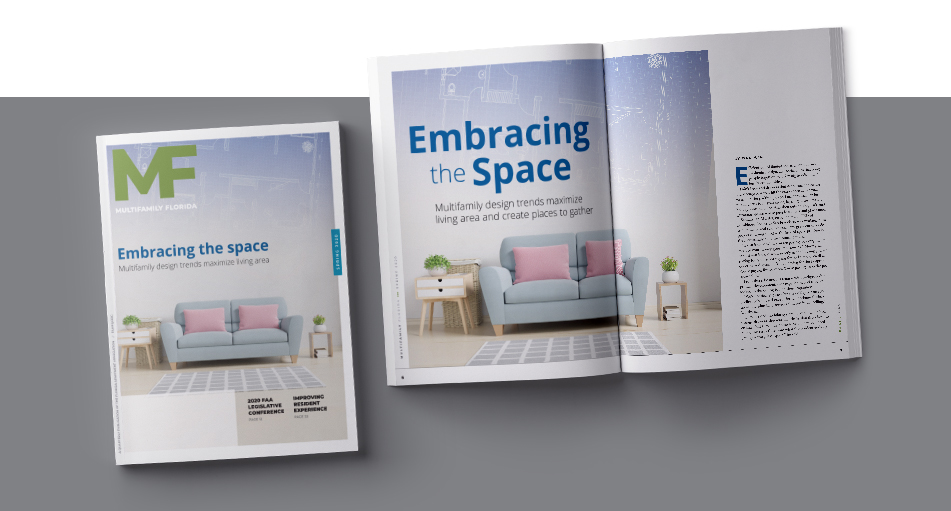 FAA was looking to create a unique, more engaging experience for readers of their magazine. YGS' redesign debuted last fall and instantly resonated with members. As a Total Solutions partner to FAA, YGS sells print and digital advertising across FAA's properties and also designs and copyedits the reimagined magazine.
Challenge
As the second largest multifamily housing association in the nation, FAA members had come to rely on Multifamily Florida for the latest news and trends in the apartment industry. But the design of FAA's quarterly magazine was outdated and in need of a modern upgrade with a sense of innovation that matched the personality of the association—all while maintaining its reliable business focus.
Results
YGS design experts partnered with FAA to conduct a strategic discovery session to establish a new masthead for the magazine. From there, two design concepts were presented. The approved concept utilizes modern fonts, an updated color palette, and a fresh approach to imagery that enhances the magazine's aesthetic while remaining within FAA's brand guidelines.