The Power of Storytelling: Creating a Connection Through Experience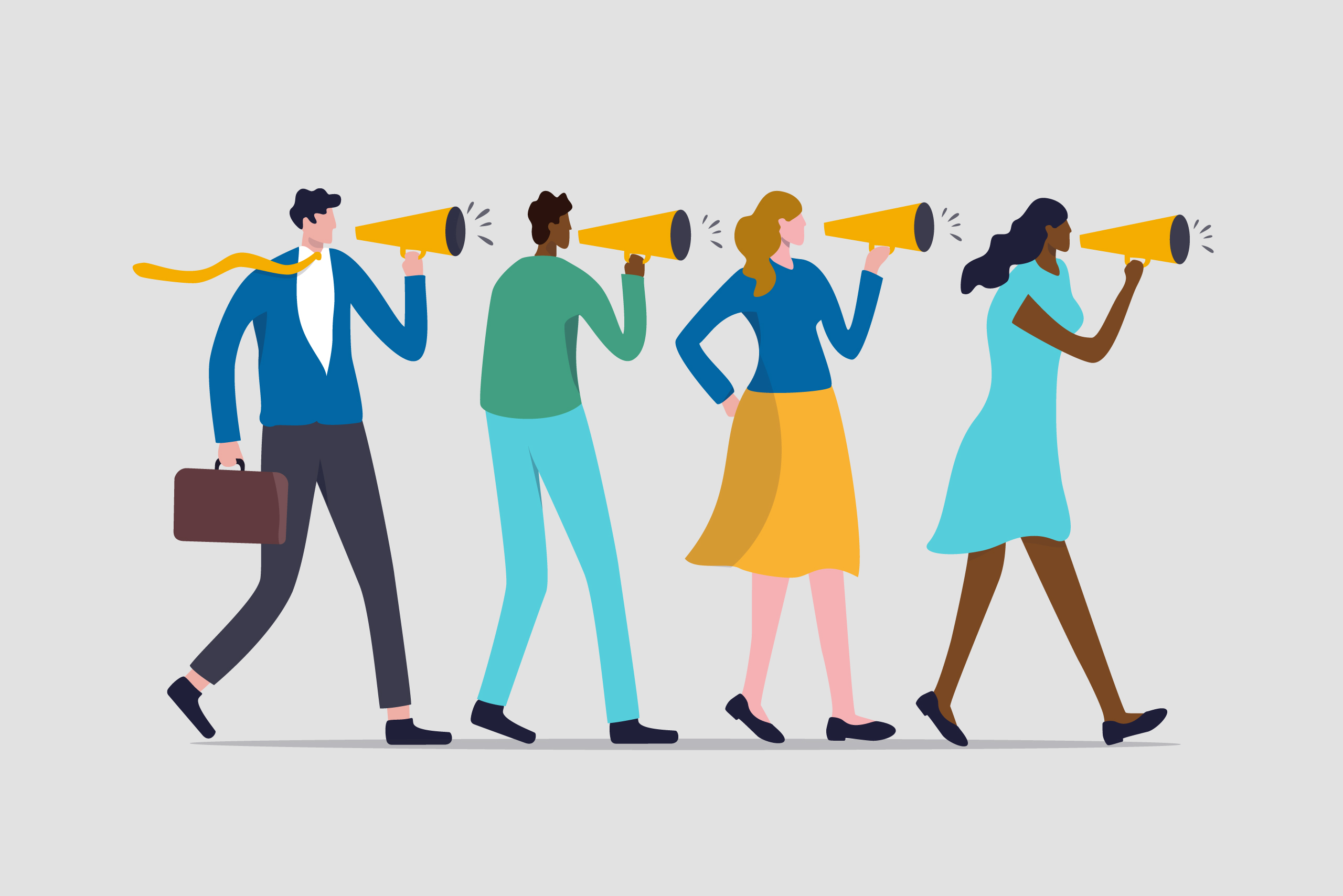 By Therese Umerlik | May 5, 2023
Every association has stories to share. Stories about its past achievements and vision for its future. Stories about its mission and message. Stories about the individuals furthering its goals.
This texture and emotion about your association can be conveyed effectively and creatively through storytelling—using words, images, and sounds to conjure for potential members your value and relevance while reinforcing the commitment of current members.
Storytelling as part of an overall marketing strategy has increased over the past several years, according to a LinkedIn study. This approach has been used to promote organizations in a meaningful way and boost their brand.
Here are some ways your association can use storytelling to attract members and further its mission and professional goals.
How Should You Tell a Story?
Your association can develop various aspects of its story by exploring the following questions:
What do you hope members will get out of your association?
Why would potential members want to join your association?
How do you get members to feel passionate about your association and have a renewed sense of commitment? Do you want them to recruit others for your association?
Once your association has determined its angle and its targeted audience, the content of your story should be authentic and told in a way that is intriguing, informative, empowering, and poignant.
Like all memorable storytelling, your story should have a degree of drama, compelling and relatable characters, obstacles to overcome, challenges to meet, and success to celebrate. Your association can use scripted videos, curated testimonials, and compelling narratives, among other devices, to achieve this satisfying experience.
Through storytelling, your association can focus on how it is serving its members and improving their lives and, by extension, how it can enhance the professional lives of potential members.
Who Should Tell the Story?
Effective storytelling is about people—your members or member employees—the ones who get things done and the ones who inspire others to action.
Finding these members may involve your association's staff and board putting on their proverbial listening caps. Because of their regular contact with members, your association's staff and board members may already know about members with compelling stories—or could help find them. Events and conferences, whether they are in person or virtual, afford opportunities to learn, gather, and curate stories from members.
Stories could surface from surveys in which members respond to questions about how your association has helped them, why they trust your association, and why they are a member.
For example, an individual may have advanced in their career because of professional development opportunities your association offered. Or a member may explain how they collaborated with other members to advance a project, a success specific to your association and its strong, diverse membership.
Because these accounts are real, relevant, and authentic, they will be meaningful to current and potential members and can be used to promote your association and boost its relevance.
Where Should You Share the Story?
Your story can be captured and shared through various media. The only limit is your association's imagination and ambition.
If your association has produced its own videos or curated video submissions around a given topic, they could be posted on your association's website, shared through social media, or added to your association's YouTube channel. Using a relevant hashtag, partnering with an influencer associated with your industry, and simply asking members to share can help boost your social media post.
Your association may decide to podcast your members about their professional development success stories, regulatory issues they have addressed to benefit your members, or other issues relevant to their industry. Guided questions can help ensure the podcast remains focused and flows efficiently.
Blog posts and articles have been the longstanding, trustworthy mainstay for communicating stories in marketing campaigns. They can be printed and reprinted, copied, and updated with ease. They can also be accompanied with videos and photos as well as linked to other stories. If these stories are posted on your website, creating a dedicated webpage would make them easy to find and enjoy.
What's Your Next Step?
Many associations do not have the dedicated writers, videographers, podcasters, and graphic designers to present their stories. Working with a trusted partner who understands the importance of establishing and reinforcing that connection between your association and current and potential members is a wise investment. If you need assistance in developing your association's stories, connect with our association experts today.