Messaging Platforms Are Essential for Effective Content Marketing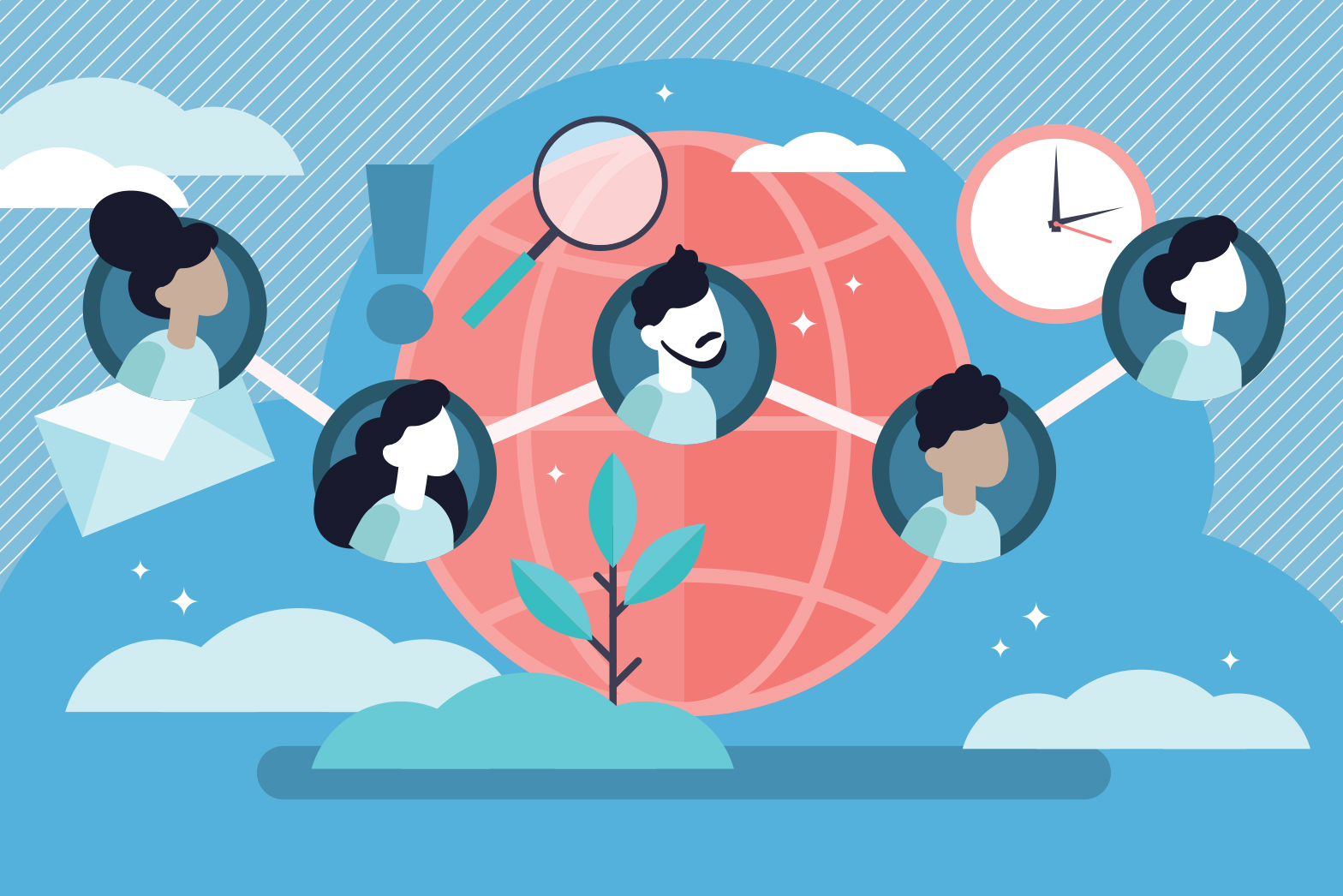 By Samuel Hoffmeister | March 11, 2022
Your association's messaging must be consistent, align with your brand, and represent your purpose with clear, compelling language—especially as it pertains to your content marketing strategy. To ensure that all of these objectives are met, you're going to need a messaging platform.
Stay True to Your Mission
Although using a messaging platform is encouraged for your association's overarching voice, adapting it to your content marketing plan is key to connecting more directly with your audience. Your ultimate goal is to build relationships with current and potential members, policymakers, media outlets, and the public, and then improve engagement through trust over time.
So where do you start when creating a messaging platform for your content marketing? Your mission. Associations are mission-focused, and ignoring that organizational cornerstone in your messaging would be a massive oversight. What is central to your mission that you must communicate? Specific language surrounding that mission—words that you know connect with your audience in blogs, videos, publications, etc.—should be detailed in your messaging platform.
Consider Your Value Proposition
According to research conducted during the past year, 42% of associations stated that having members understand their value proposition leads to increased net membership. So, if your value proposition includes clear language from an overarching association messaging platform, that's going to work positively toward gaining and retaining more members.
In your content marketing, that value proposition has to translate seamlessly. Your association is unique in that it serves the educational, networking, and advocacy needs of a specific group of industry constituents. By delivering thought leadership articles, blog posts, webinars, case studies, social media posts, policy position statements, and more with specific language that touts your value in those member benefit areas, your content marketing further reinforces your position as an essential industry influence.
What's Your Digital Messaging?
Another aspect of your content marketing messaging platform to consider is the avenues in which you'll look to engage your audiences. Depending on your audience and the channels through which you aim to engage that audience, your messaging platform may call for certain language.
Are you looking to reach potential members through social media and other digital outlets? Considering the average attention span is reported to be as short as 8 seconds, it may be best to deliver meaningful content in quick-hit fashion. So, again, clarity is important, and longwinded explanations may not be an option if you want your message to resonate.
Then, in considering your content marketing's purpose, how do you want your audience to act? Have you included areas in your digital content that are easily noticeable and clickable, leading to some sort of survey or membership recruitment page? Do you have a clear call to action? Have you thought about SEO and how you reach audiences outside of your existing mailing list? All of these questions need to be considered when creating a messaging platform for digital content.
Creating Your Messaging Platform
So now that the greater purpose of a content marketing messaging platform has been outlined, your association can begin creating one. Who should be involved? The short answer: everyone. From your C suite and membership team to your third-party marketing services vendor and your members themselves, several discovery sessions should guide your thinking and lead to a thoughtful, cohesive approach to your messaging.
However, the two groups that should be emphasized are the third-party vendor and your members. Getting that external input can identify a unique perspective you may not have previously considered. Marketing vendors are experts at what they do, and members know exactly why they value your association. Do not let these resources go untapped.
Content marketing is all about creating trust, building relationships, and getting your audience to act. By implementing a well-thought-out messaging platform specific to your goals and your audience's needs, communicating your value becomes easy. And that leads to greater member engagement, more robust membership growth, and ultimately, more revenue for a healthier bottom line.
Need help creating and implementing a messaging platform, whether for a specific marketing initiative or your overall content strategy? Connect with us to understand how to best build your messaging platform to better, more consistently engage your audience.