Driving Growth Through a Reimagined Publication
Overview
ATLIS' executive director, who had previously enjoyed her relationship with YGS Association Solutions when working at another association, was looking for a partner to transform ATLIS' scholarly style member publication, which hadn't been printed in two years, into a magazine that members would come to for thought leadership, member profiles, association updates, discussions, and more—all with a completely new, modern look.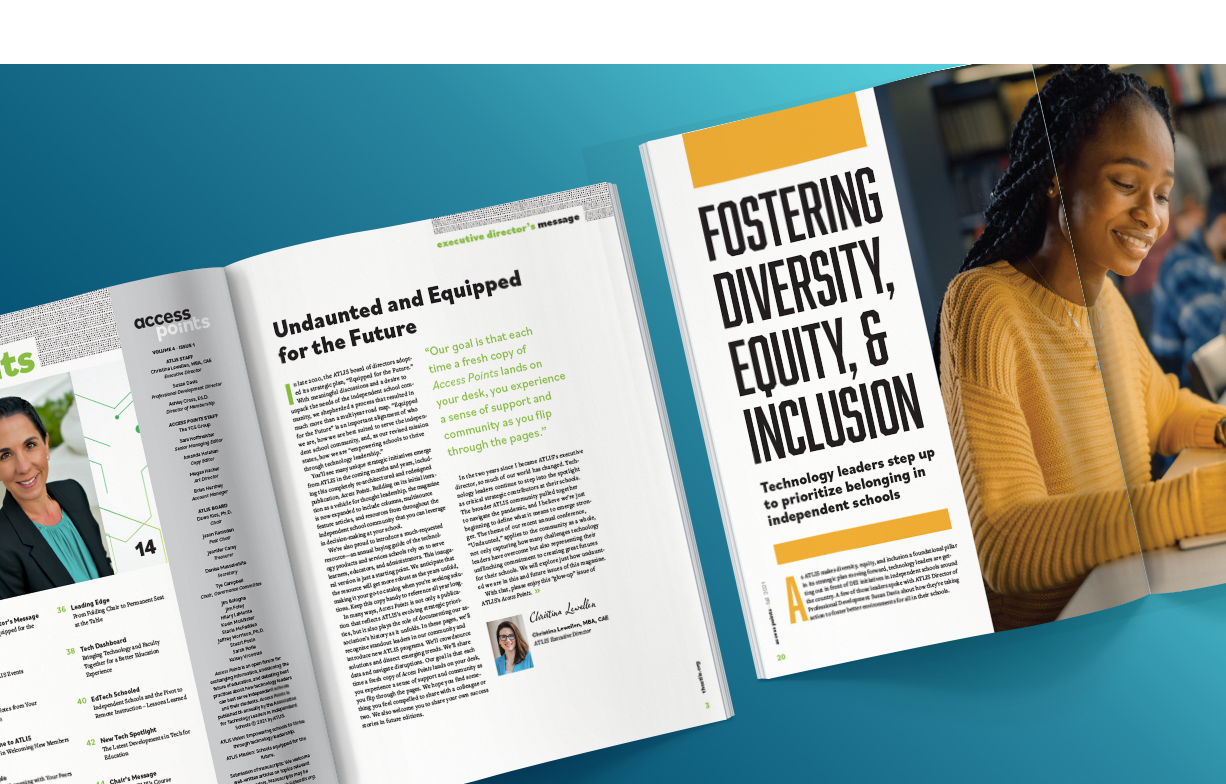 The Access Points supplier directory saw nearly double the participation from the first to second year of publication.
Discover how we can revamp your publication to drive engagement and growth.