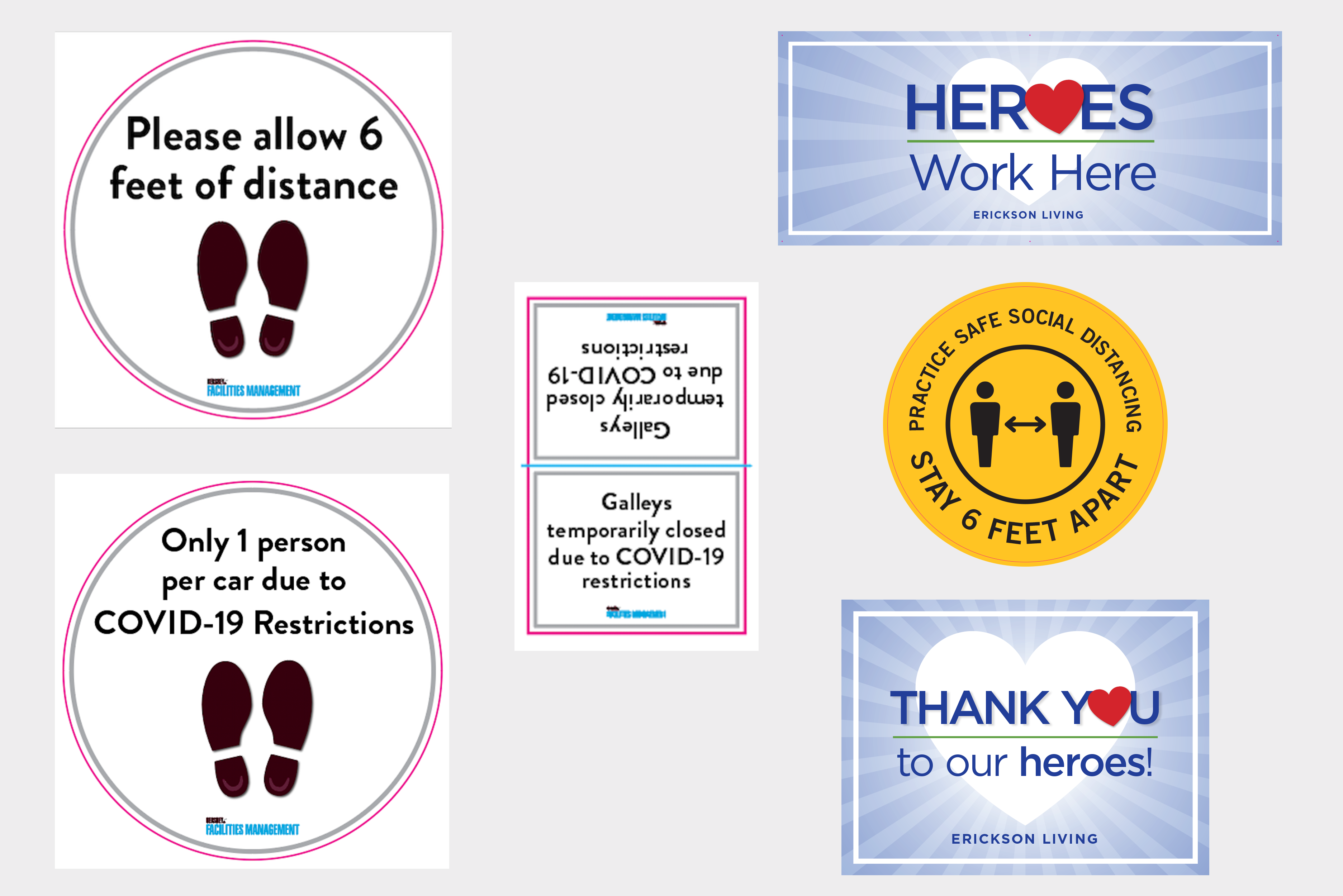 By Ashley Reid | March 15, 2022
As businesses reopen and employees begin to work in their physical offices again, new safety measures and protocols must be in place to ensure the return to work does not adversely affect employee health. One of the best ways to communicate those new protocols is to post eye-catching signage around your facility that guides employees as they adapt to this new normal.
YGS' specialty graphics team assisted two of our corporate clients—The Hershey Company and Erickson Living—in producing custom signage to display around their respective facilities to encourage safety and boost morale.
The Hershey Company
The Hershey facilities team reached out to YGS to design and produce signage for the reopening of the Hershey corporate offices at 19E Chocolate Ave., Hershey, Pennsylvania. There were many factors that had to be taken into consideration regarding sign placement and the surrounding environment. For example, some of the signs were placed in the parking lot, so they had to adhere to asphalt and withstand the elements. Other signs were in the hallways at 19E and had to adhere to carpet and tile. Signs were also placed on cubicle walls, mirrors, metal doors, and windows, so YGS had to ensure they would work on several different textures and surfaces. The Hershey team did not have a lot of notice prior to Dauphin County reopening, so everything had to be produced and delivered very quickly. The Hershey facilities team shared the content for the signs, and the YGS specialty graphics designed each sign based on Hershey brand guidelines.
Hershey was very pleased with the work. Tim Leh, director of building services at Hershey, had this to say: "Your support and hard work has not gone unnoticed with The Hershey Company. We cannot thank you enough for your timely deliveries and quick turnarounds during these unprecedented times."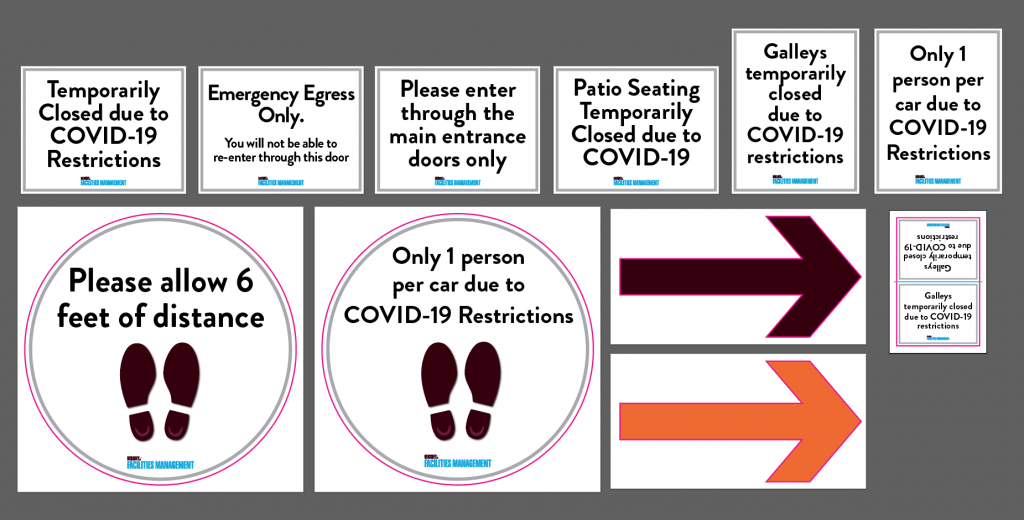 Erickson Living
COVID-19 has hit assisted living communities especially hard. As Erickson Living planned to start reopening their senior communities, they reached out to YGS to produce floor graphics for each one. YGS produced more than 1,000 carpet and tile floor graphics, along with arrow graphics, within a five-day window and shipped the deliverables to each Erickson Living community. To improve Erickson employee morale during the pandemic, YGS also produced "Heroes Work Here" signage that was placed at the community entrance guard gates. In addition, YGS prints and mails a weekly COVID-19 newsletter to Erickson communities, so residents are kept abreast of breaking news related to the pandemic.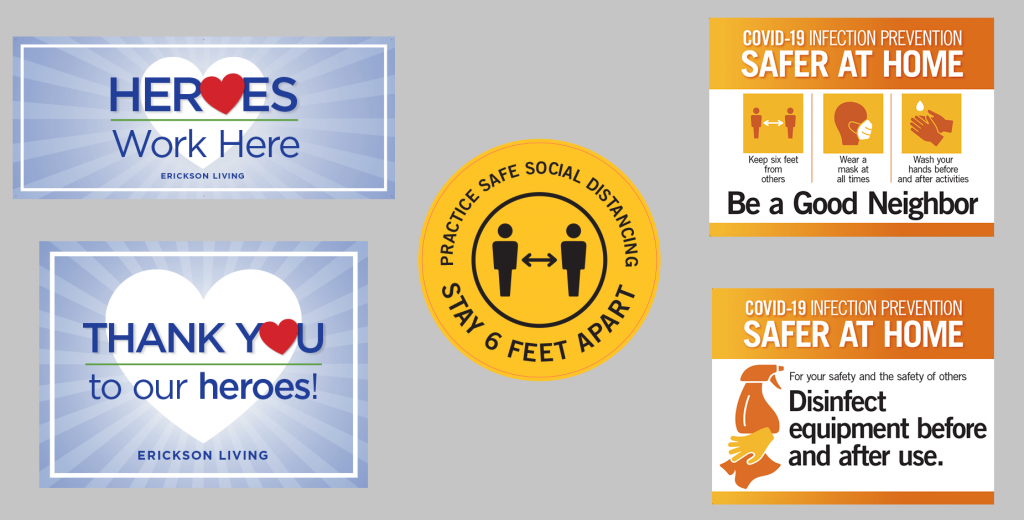 If your business is in the process of reopening, contact us to see how YGS can help.