Association Membership Grows Post-COVID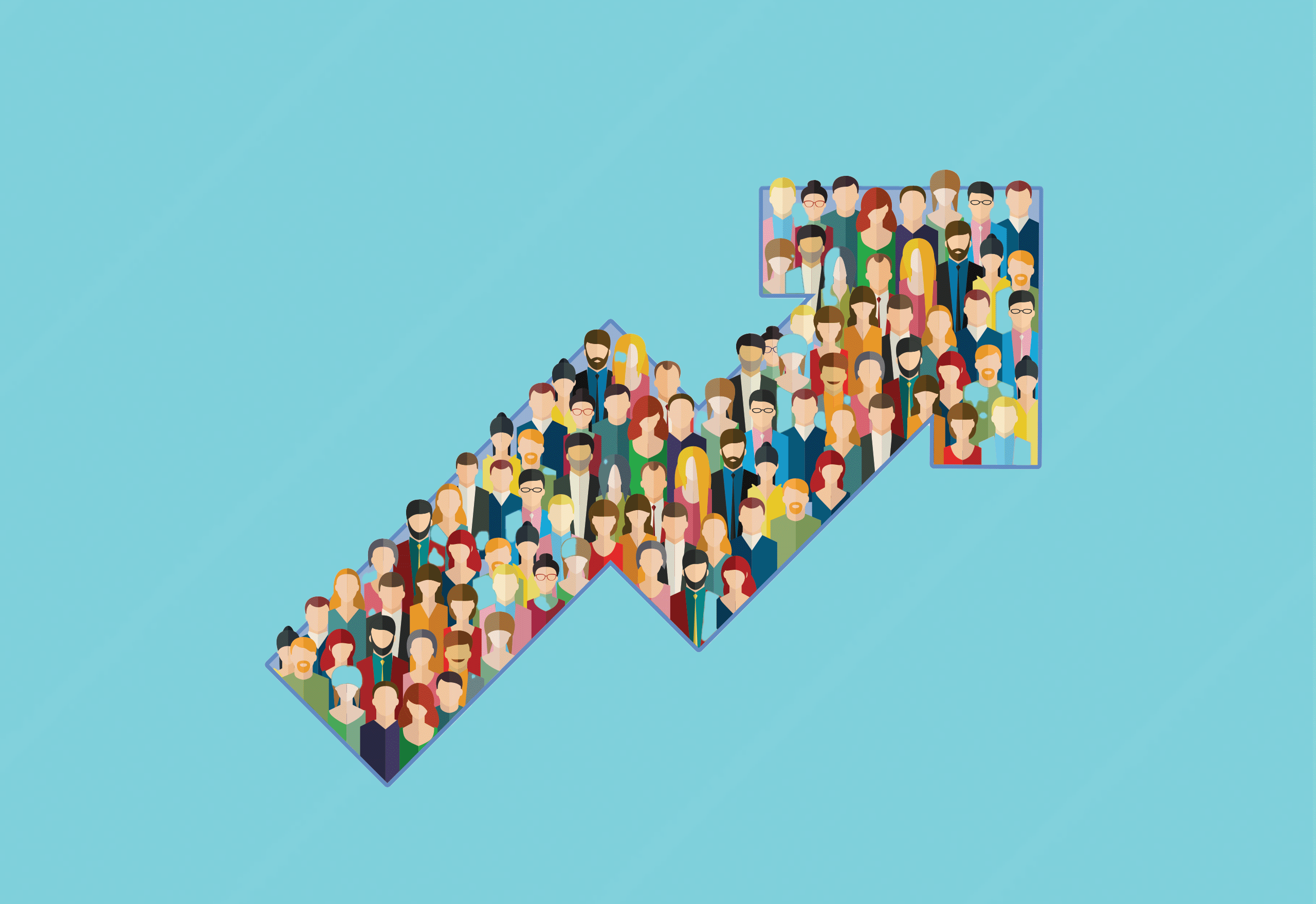 By Therese Umerlik | October 19, 2023
Association membership overall has been rebounding since the height of the COVID-19 pandemic. New and returning members are seeing professional associations as being an integral part of carving out their career paths in their chosen industries.
Associations that experienced this noteworthy growth employed certain marketing strategies to communicate their value and engage with their members. For example, the Association of Technology Leaders in Independent Schools has seen its membership jump by 60% because of its programming, publication, and networking opportunities.
A recent membership marketing benchmarking report compiled insights from associations on how they are recruiting, engaging, renewing, and reinstating members in its 15th annual survey. More than 800 associations participated. Nearly 50% reported an increase in their membership rolls and 80% experienced high renewal rates. The overarching reason for this increase was the value provided by the association, respondents noted.
Check out some of the value propositions that drive membership in associations.
Events and Networking
In-person events and gatherings have returned as people seek to overcome so-called Zoom fatigue and attendance has skyrocketed. Close to 65% of associations used events to build their membership.
Nearly 60% of associations reported increased attendance at in-person annual conferences, trade shows, and professional development meetings. The resounding observation was that members wanted to engage with individuals in the real world.
Networking at events remains among the top reasons individuals and companies join associations at more than 60%. The more engaged individuals and companies are in the association, the more likely they will renew their membership and encourage others to join.
Education and Best Practices
Members look to professional associations for continuing education opportunities that will help them grow in their careers and learn best practices to succeed in their profession.
Almost 40% of members seek these opportunities, second only to networking, as a top reason for joining an association.
Combining certification or credentialing programs with in-person events is a great way to maximize the top inducements for individuals to join and stay with associations. The resulting collaborative learning environment can clearly demonstrate to members one of the major values of your association.
Industry Content
The third main reason members join associations at more than 30% is the reliable and trustworthy information they provide about the industries they represent and advocate.
Specialized and current information is a fundamental part of these successful associations. Among their products are publications that associations can include in their marketing strategy to recruit and retain members. The subject matter experts associations have access to are unparalleled in providing in-depth, groundbreaking content about the industry
Getting Yourself Out There
Challenging economic periods such as the Great Recession and the COVID-19 pandemic propelled the growth of associations in the years that followed. Because of the duration of this survey, it was revealed that individuals and companies recognized the community of support associations provided through their information-sharing, networking opportunities, and legislative and legal advocacy.
But these potential members could be lost to an association that does not commit to promoting its brand and making them aware that it exists. Nearly 40% of associations reported that this is one of the top reasons they don't have more members.
Storytelling can help your association develop its brand by describing its past achievements and future goals, its mission, and the individuals and companies who have benefited from being a part of your association.
In addition, associations reporting increases in new and current members were more likely to hire the right people.
If you are looking for an innovative and creative vendor partner to grow your membership roles in these and other ways, let's connect.