Expanding Your Print Publication with a Digital Edition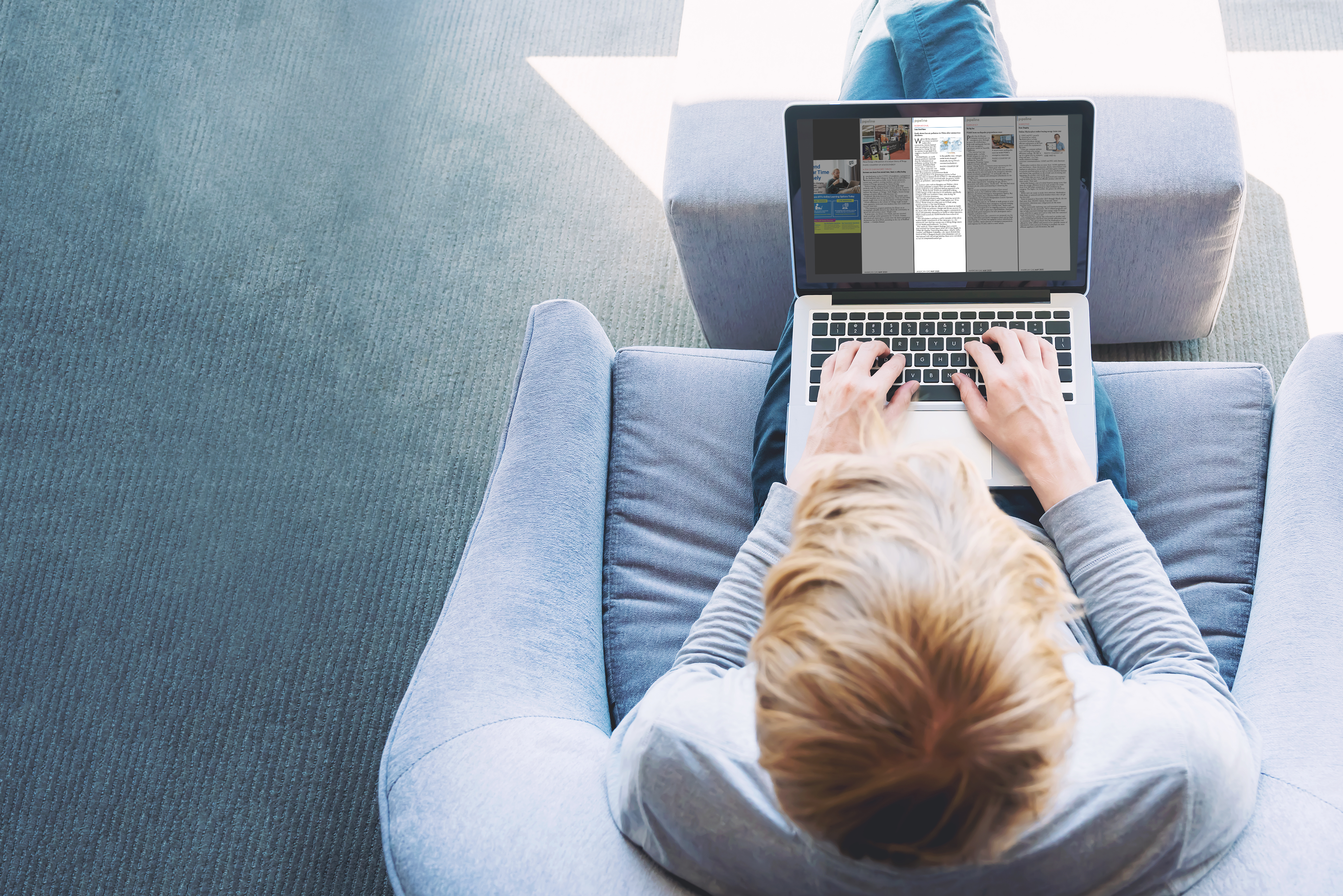 By Craig Lauer | July 17, 2020
While we typically think of publications existing strictly in the print space, there are benefits to offering readers multiple methods of accessing and consuming your content. To create a robust content strategy, it's important to have both a print and digital presence.
What's a digital publication?
A digital publication can mean a few different things—ranging from a PDF flipbook to a full-fledged website with a sophisticated navigation structure. When we talk about digital publications, we're referring more to the latter option.
The digital space should be designed for readers to browse and explore your content—from anywhere and at any time. It can include much of the same content you feature in your printed magazine, but offering extras—such as expanded versions of stories or other digital-exclusive content—will give readers a compelling reason to explore both platforms.
Why have both digital and print publications?
In today's high-tech world, many people have found a new appreciation for consuming media via more tangible outlets. Vinyl records, for instance, have seen a resurgence in recent years—for the simple reason that pulling a record out of a sleeve (covered with beautiful album art), laying it on the turntable, and dropping the needle offers a more immersive experience that serves as a reprieve from constant screen time and digital noise. The same goes for print magazines.
According to Statista, the number of magazine readers over the age of 18 in the U.S. has shown a steady increase since 2012, dropping only slightly in 2018. And BBC news explains that the success of any given magazine depends largely on the subject matter. Lifestyle, entertainment, and gossip content can easily be found on social media. But with the surge of fake news online, readers are still willing to pay for print if the publication offers reliable information. This is great news for professional and trade associations that regularly conduct studies, engage in advocacy, and share member or industry news, because that information cannot be found elsewhere.
So, when an association member wants to brush up on the latest industry trends on their day off, they'll likely want to leaf through a magazine while relaxing on the patio, rather than sitting in front of their computer for yet another hour that week.
That said, the advantages of digital publications are undeniable, for publishers and readers alike. Some of those advantages include:
Content can be accessed from anywhere
Readers can easily navigate the archives
It's easier to make last-minute changes or even update your content after it has been published
There's no need to cut text to account for page space limitations
You can share article links on social media for a more well-rounded content strategy
Real-time analytics offers informative data on user behavior and reach
And that last point is an important one, especially when there's ad revenue involved. Ideally, your publication will serve as a revenue generator for your association. The more data you can offer to advertisers (about circulation, ROI, etc.), the more enticing your ad space becomes.
What's the best advertising strategy for your publication?
We'll save the nitty gritty of media sales for another time, but the basic idea behind a strong advertising strategy is to reach as many relevant industry leaders and decision-makers as possible. By providing valuable content via varied platforms, you expand your reach and create more opportunities for advertisers to get in front of the people who matter most to the sale of their products or services.
If you have a strong presence in both the print and digital publishing spaces, your media sales reps can create advertising packages that combine ad placement options across multiple platforms—reinforcing a brand's message and strengthening their impression on readers.
So, is having a digital publication worthwhile? If you consider the benefits it offers your readers, contributors, advertisers, and ultimately your association, having a digital publication as part of your content strategy can really pay off.